3 Ideal Skincare Treatments for Winter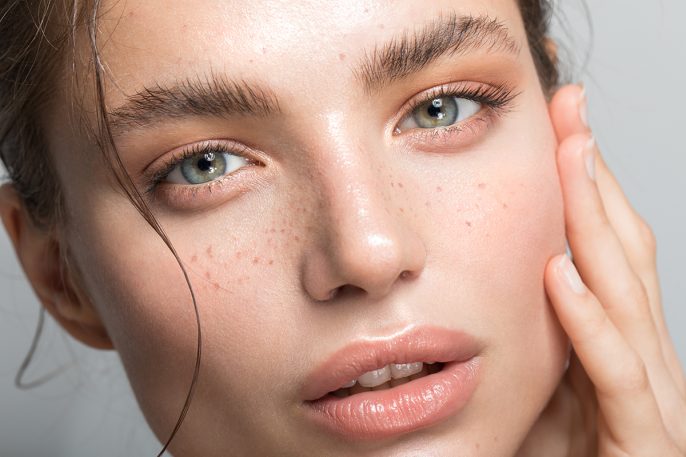 Whether you're 20 or 60, a Millennial or a Perennial, your skin can benefit from these fab treatments
The party season has officially wrapped, and if you're like us, you might be noticing your skin is ready for a boost. Late nights, rushing around, blustery weather, and even lounging indoors (thanks to all that dry heat) have likely added up to dry, tired-looking skin.
Here at Dr. Garazo's office, we're experts at freshening up parched, dull skin. Take one look at Dr. Garazo—he is the poster-child for how the right treatments can keep you looking young—and you'll want to know our secrets! While we can give more specific recommendations for troubleshooting skin woes in person, here are our top recommendations for winter 2020.
Hydration is key in the winter months, and we can hardly get enough—both inside and out.
1. Get a skin peel—specifically a VI Peel
Winter months are great for peels to remove dead skin cells and improve your skin's glow. First off, you need it (see above reasons!), with the added benefit of there being less risk of accidentally getting too much sun exposure post-peel. That said, don't settle for just any peel. If you are going to take the time to refresh your skin, go for a VI Peel.
A VI Peel provides the perfect balance in that it does effectively reveal a layer of fresh new skin without going overboard into long recovery territory. You'll have 3-5 days of lightly peeling skin. Yes, it won't be the prettiest thing, but your friends will be fascinated, and you'll love the results. If you're feeling shy about others seeing the peeling process, it's a perfect excuse to stay in and enjoy a cozy, hygge-filled long weekend. When you step back out on the town, everyone will notice you're glowing.
2. Hydrate your skin—with the aptly named HydraFacial
Hydration is key in the winter months, and we can hardly get enough—both inside and out. That's why monthly HydraFacial treatments are key to our ideal skincare regime. The HydraFacial penetrates deeper than any moisturizer with its continuous jet system designed to both cleanse and deliver antioxidants and corrective serums to your skin. It's gentle and can be performed in an hour-long appointment.
While many places are now offering HydraFaciala to meet demand (who doesn't want it, knowing Kate Winslett uses it to maintain her porcelain skin!), choose a high-end provider to get the best benefits. In the words of a real patient who has tried the treatment at multiple medspas, there is a difference: "Love, love, love the HydraFacial I received today, best I've received compared to other places in town."
3. Renew your skin—microneedling does it all
If you haven't jumped on the microneedling bandwagon but you care about your skin, it's time to see what it's all about. It can help with acne, fine wrinkles, scars, and more. In fact, it is suited to just about any and every skin type. Yet we still hear about a few issues that hold people back from trying the procedure. Here are a few thoughts that may dispel your doubts or concerns.
Firstly, if you've tried needle-adorned plastic wheels at home and written off microneedling based on seeing zero results, it is important to know that medical-grade microneedling is in a whole other echelon. At a medical office, we can safely treat the skin at a deeper level and use highly advanced technology. Devices are sterile and proven to deliver results.
If you're still worried about any treatment discomfort, ask us about pain-free treatment with PRO-NOX, a self-administered nitrous oxide system we use to help you feel calmer and more comfortable!
We hope you try these treatments and enjoy fresher, softer skin this winter… but this one-size-fits-most advice can only take you so far. We believe everyone is different, and it's key to get personalized recommendations for your skin.
Come in for a personal consultation, and we'll help you find the perfect skin treatments to help your skin look beautiful both now and in the seasons to come. Call us at 301-791-1800 to get started.