7 Tips for Entertaining Your Kids Over Christmas Break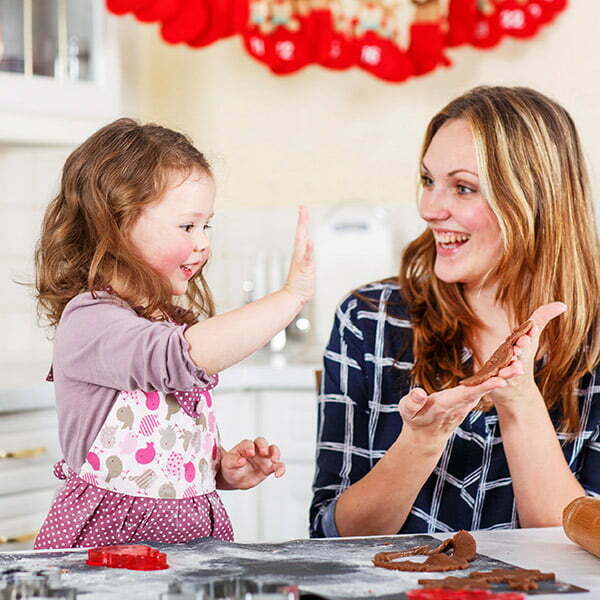 One of the best parts of the holiday season is that it allows for plenty of quality time with your loved ones. However, a few weeks of free time with the kids is a lot of space to fill, especially when you are busy with other holiday responsibilities.
To help keep your kids entertained (and you sane!), we've gathered a few great ideas and activities that are sure to get your family in the holiday spirit.
1. Donate Toys and Clothes
The holidays can bring more clutter into your household, particularly with the onslaught of new toys, games, and books for little ones. A great way to avoid overstuffed closets is to donate what you no longer need—and having your kids participate is a great way for them to learn about the importance of giving and gratitude. Have them go through their old belongings and make a pile of items they would like to donate to help another child. Organizations like the Salvation Army collect clothes, household items, and toys throughout the year, and the Hagerstown chapter of Toys for Tots is accepting money and toy donations throughout the holiday season.
2. Feed the Birds
The winter months can be hard on our feathered friends as their options for foraging dwindle. Luckily, it's easy to help them fill their bellies and keep your kids busy by making quick and easy bird feeders. For instant gratification, pick out a large pinecone, spread peanut butter all over it, and roll it in bird seed. The birds will love it, and your family will have hours of entertainment watching them nibble.  If you happen to be making lots of fresh orange juice for your holiday brunches, check out this nifty way to use the peels for a kid-friendly DIY bird feeder craft project.
3. Deck the Halls with Homemade Ornaments
Ornaments are timeless keepsakes to remind you of holidays past, and they also make great gifts for family, friends, and teachers. The internet is loaded with instructions for making ornaments, but this roundup of DIY ornaments to make with kids is a great place to start as it offers a large variety of simple examples that are sure to offer great fun and inspire creativity.
4. Paint Pottery (Without the Mess)
Painting pottery is a great way to while away a few hours and walk away with some great new keepsakes to add to your collection. If you're in Hagerstown, head over to Pottery By Me and create a craft to last a lifetime! You can paint custom plates, mugs, bowls, sculptures, and more for someone you love this holiday season. The kids will love being able to come up with their own unique designs, and we're sure you'll enjoy not having to clean up when it's done!
5. See the Christmas Trains at Roundhouse Museum
Who doesn't love trains? This year, you can bundle everyone up and check out the Christmas trains feature at the Roundhouse Museum, running now until February 14th. They will get to enjoy the sights and sounds of Christmas past and present at this interactive railroad house—you can even play with realistic locomotives, which is sure to delight children both young and old.
6. The Christmas Experience
Enjoy thousands of lights, stunning decorations, a holiday feast, and award-winning entertainment with the entire family at Antietam Recreation's Christmas Experience. This is the twelfth running year of this Christmas tradition, and it's one of the best western Maryland events during the holiday season. Be sure to plan on a long evening, as the entire event lasts over 3 hours. If you have very young children, you may need to hold out for a few years—but don't worry, this is a tradition we don't expect to go away any time soon.
7. Bake Cookies Together
Baking and decorating holiday cookies is a fun (and delicious) activity for everyone involved, and it yields a tasty treat you can gift to friends, family, and neighbors. Luckily, finding kid-friendly recipes is simple. To get the most out of decorating, we recommend a simple sugar cookie recipe. Make sure you have an assortment of icing colors, sprinkles, and cookie cutters available, then set the kids to work!
Though this just a small list of activities to occupy your time over the holidays, there are plenty of additional ways to stay entertained over Christmas break. If you're looking for more holiday entertainment here in Hagerstown, here is a great resource for finding more great western Maryland activities.
Wherever you find yourself and whatever you're doing, we wish you a very happy holiday season!