Here's Your Aesthetician-Approved Winter Skincare Guide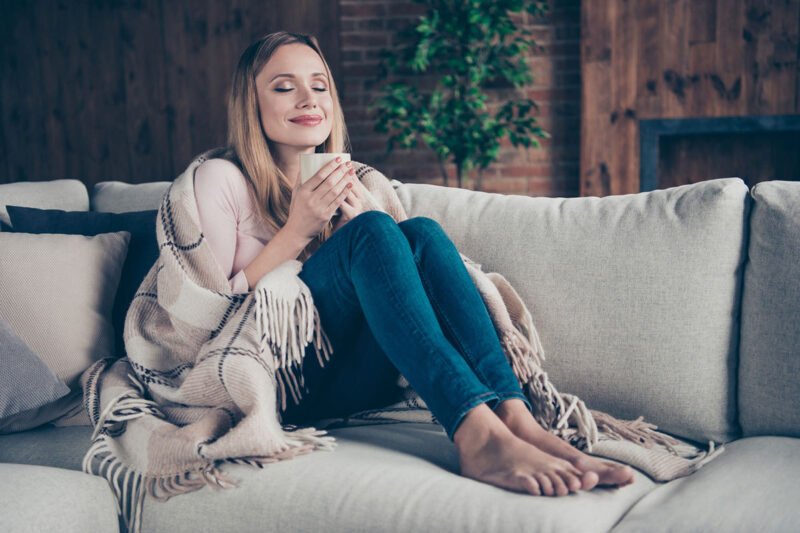 While we are all settling in for the winter weather, our skin would rather it stay summer! As cold outdoor air, a drop in humidity, and dry indoor heat all converge, skin dries out and its barrier function becomes susceptible to damage. You may notice symptoms like more visible fine lines and wrinkles, scaliness, or a dull appearance. Dry skin is also vulnerable to a host of concerns that simply aren't problems during the warmer months.
Our aesthetician's recommendations for winter skincare
Thankfully, an adapted winter skincare regimen can prevent issues, or even save your skin after dryness has set in. The goal of your winter skincare regimen should be to keep skin hydrated and protect the lipid layer from over-drying, while also boosting skin health with vitamin-rich serums. The last critical element is promoting healthy cell turnover with exfoliation at intervals.
Today, we'll share some of our certified medical aesthetician Marissa's favorite products and treatments for accomplishing these goals. See something you want to try? Call our Maryland office at (301) 791-1800 or drop us a line to purchase products or set up an appointment!
Wash your face, but don't dry it out
You don't have to compromise your skin's barrier to get it clean. SkinCeuticals Simply Clean Gel Cleanser supports the skin's barrier while getting your face fresh and clean, and even removing eye makeup. It's safe for normal, oily, or combination skin types. Don't wait until your skin dries out to switch to this cleanser!
Upgrade how you hydrate
A lightweight moisturizer is great for summer, but in winter, your skin needs a powerful cream that will hold up to the elements. We love SkinCeuticals Triple Lipid Restore, a thick moisturizer that supplies ceramides, fatty acids, and cholesterol to make your skin look seriously radiant. This cream is best for normal, dry, and aging skin, and has the added benefit of reducing the appearance of pores.
Psst…Mind the eyes!
The delicate skin around your eyes needs special hydration and protection this time of year. We love the Instant Bright Eye Cream by SkinMedica for illuminating, all-day hydration.
Wear SPF to slow aging
The sun continues to age your skin in winter, leading to wrinkles, dark spots, and loss of collagen—so keep using sunscreen! Our favorite for winter is SkinMedica's Essential Defense, a comprehensive sunscreen with a lightweight, wearable formula that won't clog pores. Essential Defense is safe for sensitive skin, and is available in SPF 32 with a complexion-boosting tint, or in SPF 35 with a sheer, invisible finish.
Encourage healthy cell turnover with an exfoliating chemical peel
Prevent dullness with a medical-grade, exfoliating chemical peel performed by our licensed aesthetician, Marissa. She will customize yours to address your concerns, even if you have sensitive skin. This treatment can significantly reduce hyperpigmentation, diminish fine lines, smooth post-acne pigmentation, and control acne breakouts. A "lighter" peel can simply brighten and firm your beautiful skin. We can even combine your peel treatment with dermaplaning, if appropriate.
Maintain a supple skin barrier with hyaluronic acid & vitamin B5
Serums are highly concentrated boosters that help enhance parts of your regimen. You only need 2-3 drops of SkinCeuticals Hydrating B5 Gel, a light and silky serum, to add a significant boost of moisture to any skin type. This crowd pleaser also works in the background with B5 to restore your natural skin barrier after dehydration and cold air have made it fragile.
Boost your glow any time of year by visiting Marissa & Dr. Garazo
Prepare for winter with the skin and beauty experts: our licensed aesthetician Marissa and board certified plastic surgeon Dr. Garazo. Marissa has a wealth of skin care knowledge, and can recommend skin treatments and products that are perfect for your skin. While you're here, double down by visiting Dr. Garazo, who offers a menu of injectables that can keep you looking youthful for months with just one treatment. Dr. Garazo and his expert team have been providing patients in Hagerstown, MD; Frederick, MD; Gettysburg, PA, and surrounding areas with outstanding results for over 20 years. Call us today at (301) 791-1800 or contact us online to schedule a consultation.