Who Should You Choose for Injectables?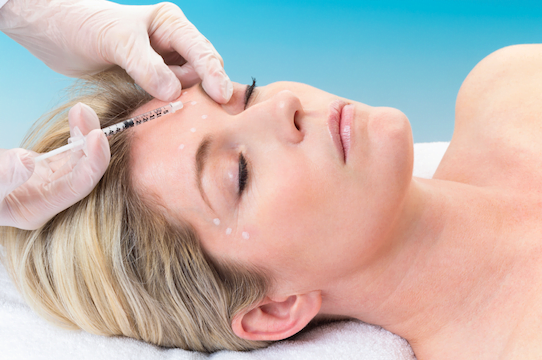 With the rise of minimally-invasive injectables like BOTOX®, more and more people are opting for cosmetic treatments—and more and more businesses like medspas and aestheticians are providing the service for lower costs. Sounds great, right? Not necessarily. A recent study published in the Aesthetic Plastic Surgery journal underscores the importance of choosing an MD for your injections.
The APS study was conducted via a survey of more than 25,000 plastic surgeons with assistance of the International Society of Aesthetic Plastic Surgeons (ISAPS), American Society for Aesthetic Plastic Surgery (ASAPS) and American Society of Plastic Surgeons (ASPS). Among the tens of thousands of plastic surgeons surveyed, consensus remained the same across the country: the more training a provider has, the better equipped they are to administer these treatments.
The survey found that 96% of those questioned believe plastic surgeons and dermatologists are the most trustworthy providers of BOTOX and dermal fillers. Another 3% feel that aesthetic surgery or dermatological nurses are well-equipped, and less than 1% said that gynecologists, dentists, or nurses in other disciplines are capable of administering injectables.
Dr. Henry Spinelli, one of the lead researchers, says that the findings of the study were at once surprising and somewhat what his team expected: that dermatologists and plastic surgeons rightfully feel more qualified to administer these treatments over their nurse and aesthetician counterparts.
The APS study is one of the first of its kind and was conducted following the rising trend of non-aesthetic nurses and non-medical aestheticians providing BOTOX and dermal filler injections. From Australia, where a nurse was suspended for illegally administering Botox, to Alabama, where licensed physicians are the only people legally allowed obliged to perform injections, the laws on who can administer injectables are in flux.
Further research is necessary to understand the resulting safety differences between an MD, nurse, or injector. The study demonstrates that medical doctors are concerned for patients and desire greater regulation of who can perform injectable treatments, to ensure safety and positive results.
Having performed BOTOX and dermal filler injections myself for almost two decades, I understand more than most the importance of having a qualified, experienced practitioner administering injections. Because of their availability and the fact that they are minimally invasive, many forget the risk involved if injections are not performed properly. Choosing someone who is skilled in nuanced application based on a patient's unique facial structure and understands safety procedures is the best bet for safe and successful results.
There are a few standard "dos and don'ts" when it comes to choosing an injectable provider. Make sure to look out for the following red flags:
Injectors who won't identify the substance in the injections
Someone who is unwilling to give a full assessment of risks and benefits of injections
Anyone who tries to pressure you into purchasing a treatment
Providers who refrain from telling you exactly how many units/cc's are being injected in each area, which may indicate they are "watering down" the injections
The bottom line for patients: always do your homework on potential injectable providers. Ask questions about their training and degrees, and learn as much as you can about the risks and benefits associated with treatment.