4 Treatments Perfect to Help You Feel Gorgeous by Valentine's Day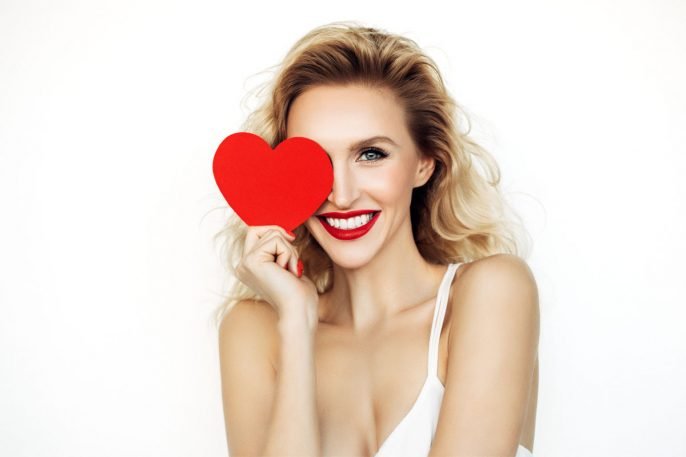 Stroll the seasonal aisle of any supermarket and it's clear: Valentine's Day in Hagerstown is coming! Whether you've planned a special date with your sweetheart or a "Galentine's Day" night with your BFFs, celebrating will be more fun if you feel gorgeous and confident.
"HydraFacial is one of my favorites…It's safe for any skin type, it feels luxurious during treatment, and there is zero downtime—and patients walk out with noticeably more radiant skin!"
Many professional skin care and injectable treatments we offer at Plastic Surgery Services are quick, require little to no downtime, and will have you photo-ready within just a few weeks—perfect timing for Valentine's Day if you book your treatment in January or early February. Here are our top picks, suggested by Dr. Garazo and our beloved medical aesthetician, Teresa.
HydraFacial MD
Suggested by Teresa
What it is: HydraFacial is an all-in-one facial that cleanses, exfoliates, moisturizes, and delivers a rejuvenating serum to improve common skin concerns—all using a jet of water.
The results: Patients enjoy smoother, refreshed, and glowing skin for up to 7 days after their first treatment. Follow-up treatments can further improve skin tone & appearance.
Why HydraFacial makes the cut: Whenever a patient comes in requesting a skincare treatment to help them look great for a big event, I typically recommend HydraFacial first. It's safe for any skin type, it feels luxurious during treatment, and there is zero post-treatment downtime—patients walk out of our Skin Care Clinic with noticeably more radiant skin!
When to schedule HydraFacial: The glow lasts several days, so schedule anytime in the week before a special occasion. Learn more or book your HydraFacial now.
Botox (or Dysport)
Suggested by Dr. Garazo
What it is: Botox & Dysport are neurotoxin injectables, which temporarily relax the facial muscles responsible for facial wrinkles and "expression lines" around the eyes & forehead.
The results: Patients experience significant smoothing in the treated area—typically frown lines, crow's feet, and/or brow furrows—within 48 hours of treatment, with full results in about 8 days.
Why Botox & Dysport make the cut: Injectable neurotoxins are tops for quickly and dependably rejuvenating the face. While they are known for treating frown lines, they also can help with downturned mouth corners and chin dimples. Use is not limited to the face: neurotoxins can significantly reduce excessive sweating (hyperhydrosis)—for men and women with this condition, it can make all the difference when dating or giving presentations at work.
As a board certified plastic surgeon, I have the training, experience, and anatomical knowledge to carefully inject just the right amount to treat a patient's concerns while ensuring a natural outcome and preserving a patient's natural range of expressions.
When to schedule Botox or Dysport: I recommend patients book their appointment at least 2 weeks before a special occasion. While results are often final much sooner, this leaves plenty of time for any minor post-treatment bruising or swelling to dissipate.
Psst…Botox is on sale through January 31st for just $11.80 a unit. Learn more or book your consultation with Dr. Garazo now.
Injectable fillers: Juvederm & Restylane
Suggested by Dr. Garazo
What they are: There are many injectable fillers, and while each is a little different, all ultimately work by restoring plumpness to facial features that have lost volume due to aging or weight loss.
The results: Since fillers work by physically replacing volume, results are nearly immediate. While most patients feel confident going back to their usual day after treatment, there can be mild swelling or tenderness for a few days. Depending on the product, results can last 6 to 24 months.
Why fillers make the cut: Expertly performed filler injections are not only for smoothing nasolabial folds, smile lines, and other wrinkles: they also can provide a mild "liquid facelift" to the mid-face. That's not all; they can additionally be used to refine the jawline, nose, or cheeks without surgery or downtime. Worried about making the leap? Hyaluronic acid fillers can be toned down or reversed if necessary—it's no wonder Juvederm and Restylane are so popular with first time filler patients.
When to schedule fillers: I recommend a minimum 2-week lead time before a special occasion. This allows time for post-treatment bruising and swelling to fully dissipate and for the filler to "settle in." If one of your pre-Valentine's Day goals is cheek augmentation, you may want to take advantage of our current special on Voluma—you can get two syringes (enough for both cheeks) for just $1,400, and it lasts for up to 2 years.
This is just a short list of options you can choose from at Plastic Surgery Services in Hagerstown to help you feel like a million bucks by Valentine's Day. Come in for a consultation and Dr. Garazo and Teresa can help you select the best treatments for your needs. Call 301-791-1800 or contact us for an appointment today!