HydraFacial MD
HydraFacial MD in Hagerstown
Get smoother, fresher, younger-looking skin with our new favorite facial

No pain, no gain need not apply when it comes to getting more youthful, radiant skin! If you are looking for a safe, effective treatment to smooth fine lines, calm acne and inflammation, firm aging skin, reduce hyperpigmentation—or you just want to restore your healthy glow—you'll find it in HydraFacial, no matter what your skin type.
What is the HydraFacial MD?
HydraFacial MD® is a multi-step skin resurfacing treatment that uses trademark Vortex Fusion® technology—a continuous jet of water that delivers antioxidant and corrective serums to your skin and flushes out impurities—to cleanse pores, exfoliate dull, damaged skin cells, treat specific skin concerns and improve overall skin health and appearance.
In our professional opinion, this is a must-do treatment before any big event for photo-ready skin. Not only is it safe and effective for every skin type, but it feels fabulous to get a HydraFacial!
HydraFacial is one of the fastest-growing medical facial treatments in the U.S., and has earned rave reviews from celebrities including Kate Winslett, Charlize Theron, and Beyoncé. We're excited to bring HydraFacial to Hagerstown, and we can't wait for you to see how this powerful, yet soothing treatment can help you get more beautiful skin with no downtime and virtually no risk of side effects.
HydraFacial® on CBS The Doctors show
Why get a HydraFacial?
Most of us have skin issues we'd like to improve, but not all of us want or need an aggressive skin resurfacing treatment to address them. HydraFacial's gentle, soothing Vortex Fusion technology can help improve your complexion and reduce signs of aging with zero downtime. Treatment safe and effective for any skin type, takes as little as 30 minutes, and feels great on your skin! It's a great option to:
Smooth fine lines and wrinkles
Reduce acne on the face or back
Treat sun damage and hyperpigmentation
Minimize large pores
Firm skin on the face, neck or décolletage
Restore a smooth, balanced and radiant complexion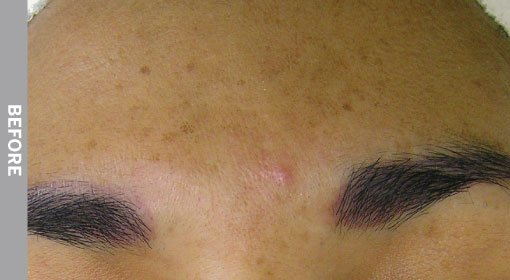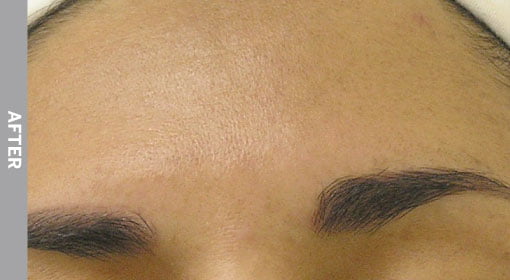 Before & after HydraFacial MD. Photos courtesy Edge Systems, LLC
What to expect with your HydraFacial treatment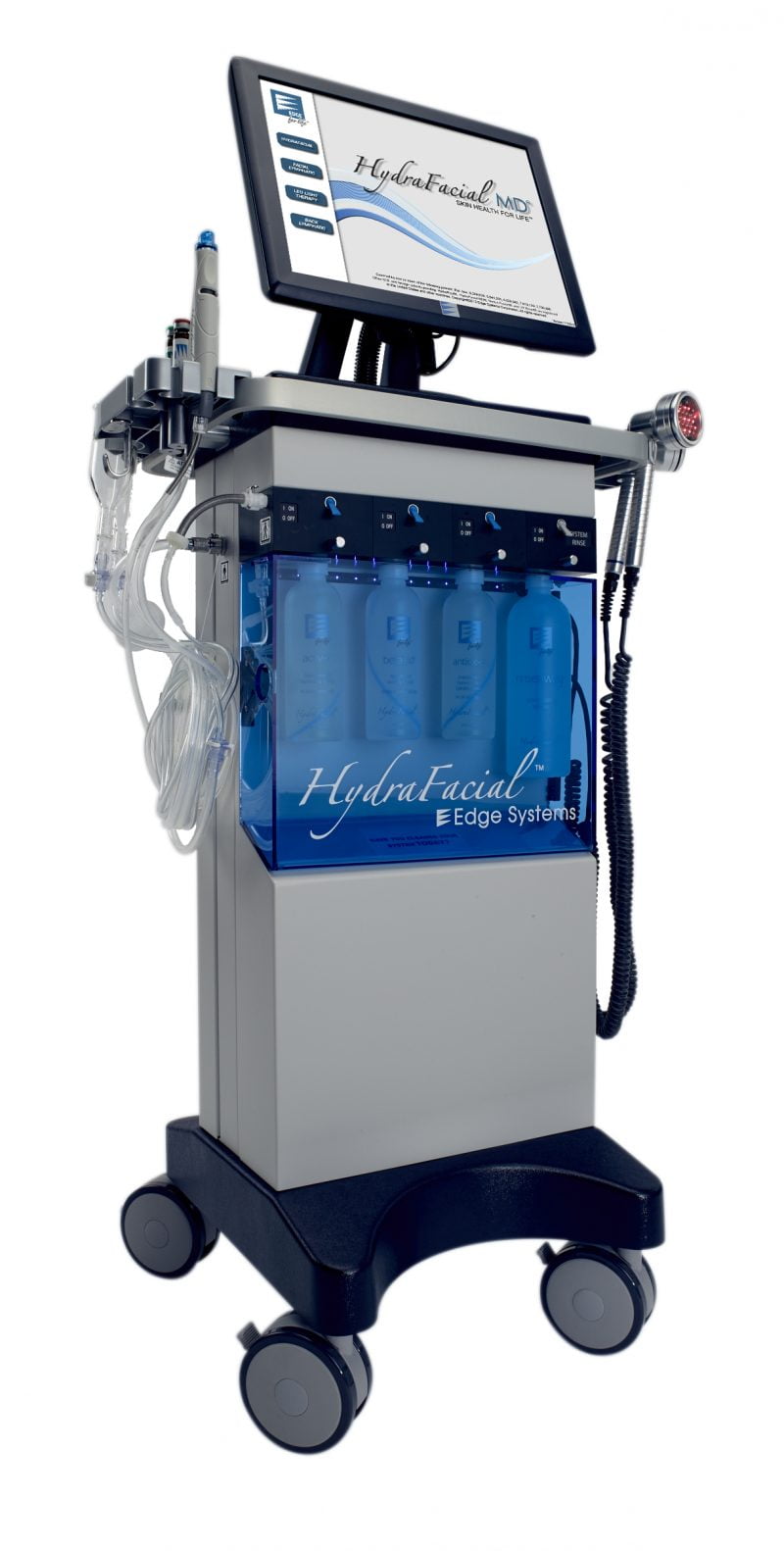 Getting a HydraFacial is easy and enjoyable at our Skin Care Clinic. After reviewing your treatment goals, our certified medical aesthetician will prepare the HydraFacial by selecting the customized serum blend to target your specific skin concerns. Treatment involves five essential steps:
Exfoliation: HydraFacial Activ-4™ serum sloughs away dead cells and debris
Peel:  Glysal™ serum blend takes exfoliation one step further to reveal smoother, healthier skin without post-treatment skin peeling
Extraction: the HydraFacial's gentle suction cleanses pores of debris and excess oils. These first three steps prepare your skin to optimally absorb anti-aging serums for maximum treatment benefits.
Vortex-Boost™ and/or Fusion: we will infuse your skin with a unique blend of growth factors, antioxidants, and corrective serums to target your specific concerns.
Extend & Protect: an easy, at-home skin care regimen can help you maintain your results longer
Following treatment, you can return to your daily activity, and even reapply makeup if you wish.
"Love, love, love the HydraFacial I received today, best I've received compared to other places in town. Will definitely be back for another one."-Actual patient review from Vitals.com
What results will I see after HydraFacial?
Everyone is a little different, but patients typically notice an immediate boost in their skin's glow and a lighter, "fresh" feeling after HydraFacial treatment, which lasts about 7 days. We recommend a series of HydraFacial treatments to achieve longer-term goals, such as reduction in fine lines, hyperpigmentation, or acne. Improvements get better and better with each subsequent treatment.
Ready to treat your skin to a HydraFacial? Getting started is easy; just call or contact us online to schedule a personal consultation at our Plastic Surgery Skin Care Clinic in Hagerstown.
Contact us today to schedule your skin care consultation.