Plastic Surgery Services Practice Protocols & Safety During COVID-19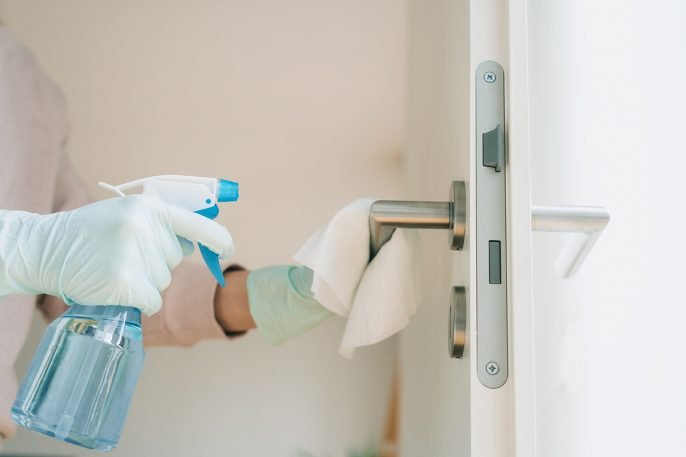 Dr. Garazo and his team are taking extra measures to boost your safety and help slow the spread of Coronavirus
We are currently welcoming a limited number of patients to our office for safe, personalized treatments. In addition to following the stringent medical safety measures required for our private operating facility accreditation, we are following added CDC guidelines to decrease the chance of viral transmission during the pandemic.
Expect the following health and safety measures when you come to our office.
Pre-screening before arriving. We'll be pre-screening anyone who needs to enter the facility for symptoms, including a history of contact with people who have symptoms.
We are disinfecting common areas and high-touch surfaces between patients and requiring patients and staff alike to sanitize hands on entering and frequently wash hands.
Wearing masks. Dr. Garazo and staff will be wearing masks and patients will also be provided with masks.
Patients will enter individually. When you arrive in the parking lot, we'll have you call us from your vehicle and then let you know when we are ready to receive you.
No additional guests at this time. We normally welcome your BFF or +1, but for everyone's safety, we will only be having patients enter the building.
Touch-free temperature scan on arrival. This will be performed on all people entering the building.
Appointments spaced to limit contact. We are limiting and staggering our appointments to promote social distancing. Please be on time when you come; alert us promptly if there are any delays so we can adjust our plan with you.
New patient consults will be virtual. All new patient consultations will be held via video software as an initial step.
All non-urgent procedures will be scheduled at least a week in advance. This allows us to more thoroughly screen each patient prior to their procedure day.
While these extra measures may require a little more time and effort, we hope you will support us as we do our best to keep each other safe!
What about having a plastic surgery procedure?
Dr. Garazo has a private, fully accredited operating room on-site at his plastic surgery office. This means we perform plastic surgery in an environment where traffic is limited to individual patients and the staff needed to serve them. If you should want to have a surgical procedure, we have additional safety measures including:
Patients are asked to social distance for two weeks prior to their surgery. In addition to social distancing measures, we ask patients to self-monitor their temperature daily, wear fitted masks if they need to leave the house, and follow strict self-hygiene measures.
Screening patients three days ahead of surgery. In an effort to further reduce any potential risk or contraction of COVID-19, all patients will have their temperature taken and other exam questions asked three days prior to their surgery as well as the day of surgery.
Contact us to learn more
Board certified cosmetic surgeon Dr. Henry Garazo has been providing patients in Hagerstown, MD; Frederick, MD; Gettysburg, PA, and surrounding areas with outstanding results for over 20 years. To inquire about our COVID-19 policies, or to schedule an appointment at Plastic Surgery Services, please contact us online or call (301) 791-1800. As always, we provide detailed, personalized pre-op information for each patient that will include more specific guidance.