Our Certified Medical Aesthetician
Licensed Aesthetician, Shelby Mobley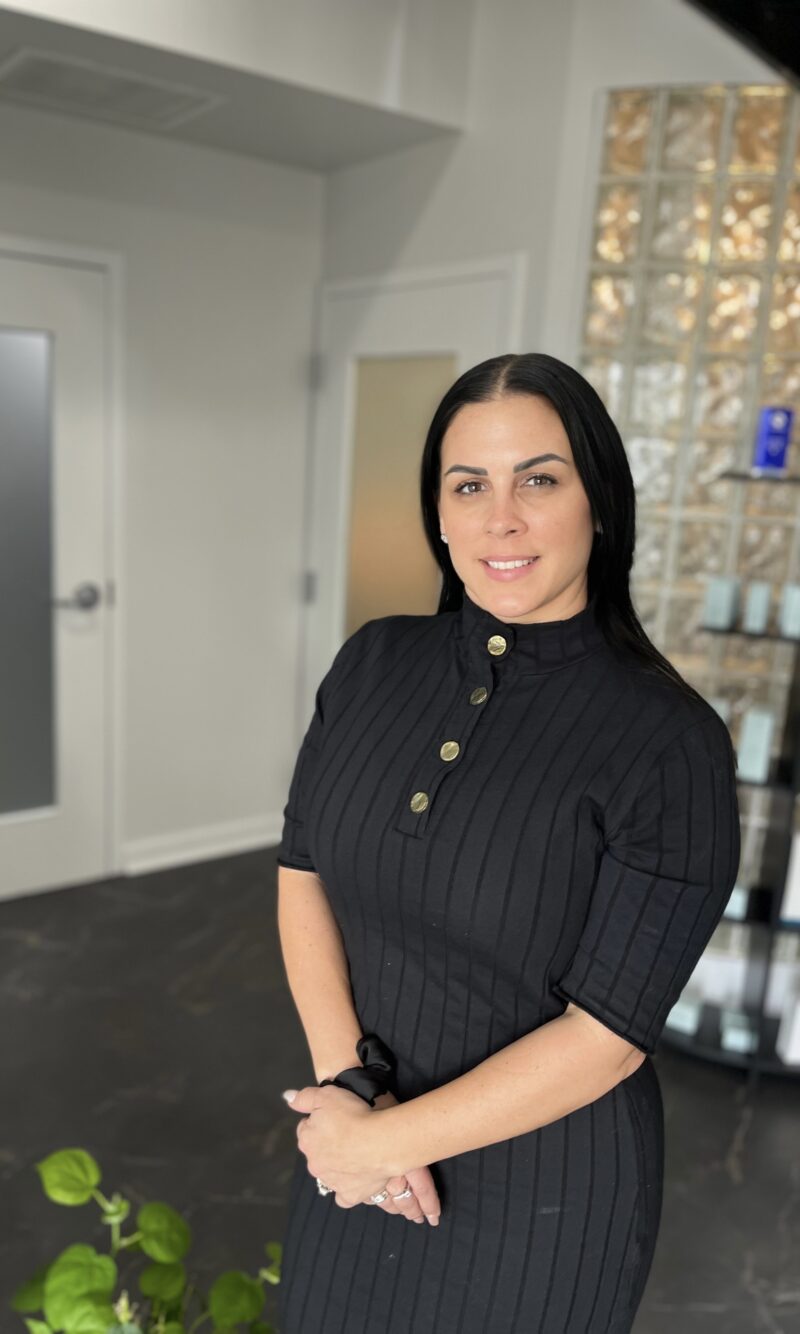 Our licensed aesthetician Shelby Mobley offers a full range of modern skin treatments at Plastic Surgery Services Skin Care Clinic. With years of experience and an in-depth knowledge of medical-grade skincare products, her mission is to help you feel great about yourself by achieving the best results possible for your skin! Shelby believes that education is key when it comes to skin care: she'll help you learn about what will work—and what won't—to help you achieve your skin goals.
Both detail-oriented and highly personable, she is known for helping her clients feel comfortable and taken care of, whether they're having their first professional facial or are receiving monthly microneedling treatments to address a specific concern.
Your Skincare Consultation
Shelby works closely with board-certified plastic surgeon Dr. Henry Garazo when developing a skincare treatment plan for each patient. Beginning with a one-on-one consultation for you to share your main goals and concerns, Shelby will then conduct a thorough skin analysis to determine the degree of skin aging and damage present as well as any current skin problems. After answering any questions you may have, Shelby will devise a personalized treatment plan that will help you achieve your desired results as efficiently as possible and that will fit into your schedule and lifestyle.
"Whether you have a skin condition or signs of aging, my role is to help you heal and rejuvenate the appearance of the skin."

—Shelby
Education, Training, & Experience
Shelby attended Paul Mitchell Academy and has been in the medical aesthetics industry for four years. She holds special certifications in dermaplaning, DiamondGlow® facials, SkinPen® microneedling, and chemical peel treatments.
Services Offered
Chemical Peels, including the VI Peel
Microneedling with hyaluronic acid (HA) or GF
DiamondGlow facials
Professional skin care analysis for optimal skin health
Specialty medical-grade facials for acne, signs of aging, spots and pigmentation, dull skin, or other specific skin conditions
"My favorite treatment is microneedling—a treatment series gives my clients amazing results."

—Shelby
Schedule a skin consultation with Shelby
Ready to start the journey toward your best skin ever?! Let's get started! Call us directly at 301-791-1800 or send us a message online to receive a call back from one of our friendly staff. We can't wait to help you perfect your glow!