Meet Our Maryland Staff
About the Plastic Surgery Services Staff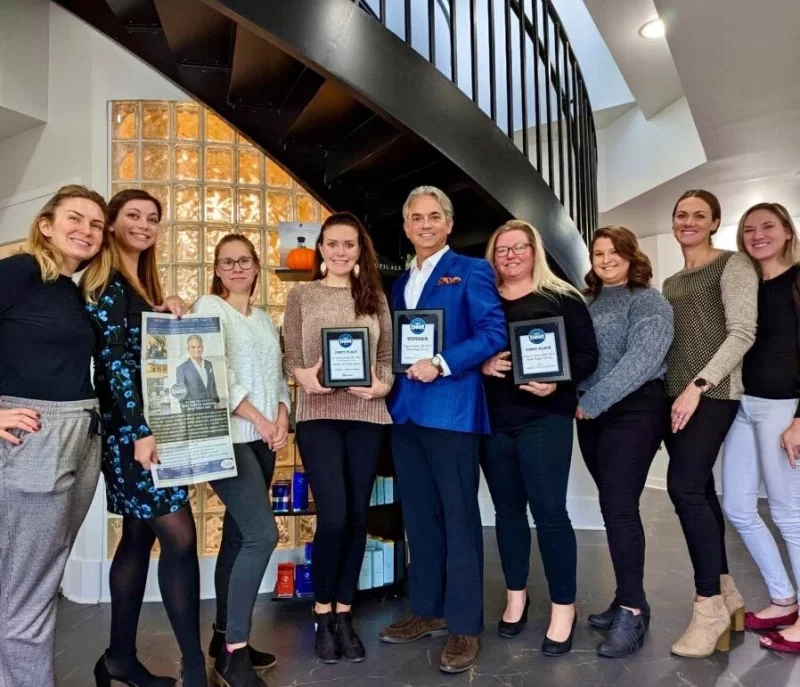 Friendly, Knowledgeable, & Expert Patient Care
Dr. Garazo takes great pride in hiring his staff of professionals. Our team is comprised of friendly, courteous, and knowledgeable staff members who always put patients first—from the moment you walk through our door, you'll be cared for like family.
Read the short bios for each of the Plastic Surgery Services staff below:
Heather Greszler: Office Manager
Heather joined us in 2020 and is a great addition to the practice. You'll be greeted by her warmly upon your arrival at PSS!
Angela Goldin: Patient Care Coordinator
Angela joined the practice in 2023.  She is our Patient Care Coordinator. Reach out to her today to schedule your consultation!
Sadie: Front Desk Coordinator
Sadie joined our practice in 2022 and she will be the first person to greet you when you walk into the suite.
Emily Spickler : Registered Nurse (RN)
Emily joined the staff of Plastic Surgery Services in 2023. She is the Clinical Nursing Director for Plastic Surgery Services and The Galleria Surgery Center.
Jocelyn Shannon: Registered Nurse (RN)
Jocelyn joined our medical team in 2019. Jocelyn is a skilled nurse with a background in out-patient surgery care and assists us in coverage for our office clinic and recovery in the operating room. Jocelyn is married with 2 children.
Courtney Smith:

Medical Assistant

Courtney joined the clinical team in late 2020. Courtney is married with 2 children and comes from a background of medical assisting. 
Jess Bustamante:

Medical Assistant

Jess joined the clinical team in 2020.
Missy South: Scrub Tech (CST)
Missy joined the Operating Room team at The Galleria Surgery Center in 2018.
Jamie Weinberg: Registered Nurse (RN)
Jamie has worked at PSS for several years as First Assistant in the operating room.
Nicole Trimmer: Registered Nurse (RN)
Nicole joined Plastic Surgery Services in 2017 and has been actively involved with patient care in the ambulatory surgery center and clinic. She is a Surgical ICU nurse at Meritus Medical Center.
Joanna Hunt: Registered Nurse (RN)
Joanna has experience as an RN at Meritus hospital and has joined the PSS team as a private nurse for our cosmetic surgery patients. Joanna's experience and kindness makes patients feel comfortable and relaxed during their recovery.
Amanda Moon: Registered Nurse (RN)
Amanda joined the staff in 2023 and will be assisting in the Recovery Room
Caili Reynolds: Certified Medical Aesthetician (CMA)
Caili joined the PSS Skin Care Center as a full-time Certified Medical Aesthetician in 2023. She has years of experience in the beauty, health and wellness industry. She specializes in providing the latest medical-grade skin care and treatments for Plastic Surgery Services.
Sara Willis: Billing Liaison
Sara joined the practice in 2019. Sara works with our patients as a billing liaison to improve patient experience and understanding.
Come meet the team!
Board certified cosmetic surgeon Dr. Henry Garazo and his expert team have been providing patients in Hagerstown, MD; Frederick, MD; Gettysburg, PA, and surrounding areas with outstanding results for over 20 years. To schedule an appointment at Plastic Surgery Services, please contact us online or call (301) 791-1800.