6 Tips from Physicians for Skin Cancer Awareness Month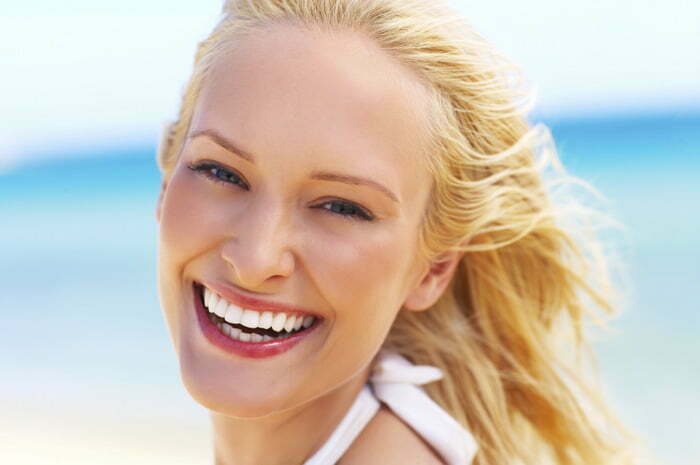 According to the Skin Cancer Foundation, 3.3 million people were treated for skin cancer in 2015—and 1 in 5 Americans will develop some form of skin cancer in their lifetime. Despite these startling numbers, many people continue to put their skin in harm's way day after day.
The Cosmetic Surgery Forum recently asked a panel of doctors to give their personal advice to patients on keeping skin protected and healthy for years to come. To mark Skin Cancer Awareness Month 2016, we've highlighted a few of the best tips to help you revamp your skincare routine this summer.
1. See what skin cancer can do to your appearance
If you look at photographs of skin cancer patients after receiving modified Mohs surgery prior to skin reconstruction, you'll probably be more likely to remember to wear your sunscreen. Skin cancer can be an upsetting diagnosis—and the surgery required to remove all cancerous tissue can initially leave a rather large wound. Reconstructive surgery does wonders, but seeing a visual of the possible risk may help jumpstart your healthy sunscreen habits.
2. Make sunscreen a habit
Did you know that just 5 sunburns throughout your entire lifetime doubles your risk of developing melanoma? Once you know that skin cancer is very real and can happen to anyone, you will start wearing it more regularly. But it needs to happen daily, and at that, multiple times a day, depending on how often you are going outside.
Make sunscreen easy to remember each day by placing a bottle with other health & beauty products you use every day, such as your toothbrush or contact lenses. When you brush your teeth each morning, follow up by applying sunscreen.
3. You need sunscreen 365 days a year
Is sunscreen really necessary just to walk the dog or run a quick errand downtown? Absolutely.
We typically associate sunscreen with summer days by the pool, but UV rays are a year-round threat to skin health, even on cloudy days. Even sun exposure in small doses adds up over time. Already wear sunscreen daily? That's a great start, but putting on a dab of sunscreen once in the morning may not be enough, as sunscreen can wear off with routine activities. Regardless of the season or time of day, re-apply sunscreen before any outing.
4. Remember to protect all over
Did you know that a significant proportion of skin cancers occur on smaller or less conspicuous areas such as the eyelids? It's true.
Any part of your body is at risk, even parts that don't typically see the sun. If you're going to be outdoors, make sure you use sunscreen on your ears, eyelids, and body. And don't forget a lip balm with SPF to protect your lips! Additionally, when you're out in the sun for long periods of time, wear UV protective clothing and reapply sunscreen every couple of hours.
5. When in doubt, over-apply
You're not going to hurt anything by using too much sunscreen, but you certainly can do damage by not applying enough! If anything, err on the side of too much. Most dermatologists recommend using 1.5 to 2 ounces of sunscreen for the entire body—that's about the volume of a shot glass. And remember to take your bottle of sunscreen along with you in your car or handbag so it's there when you are ready for another round.
6. Talk to an expert
Needless to say, it's paramount that you protect your skin before it's too late. Take a look at our skin cancer treatment guide to get an idea of warning signs, types of cancers, and ways to help prevent skin cancer.
Early detection is key, so if you have concerns about a certain area of your body, it's important to find a professional who can help identify any potential issues. A dermatologist or board-certified plastic surgeon with training in skin cancer surgery can diagnose skin cancer, remove skin cancer cells and perform reconstructive surgery to the site.
If you are in western Maryland and have concerns about your skin, please feel free to contact our office. Dr. Henry Garazo is experienced in various techniques for skin cancer removal, including Mohs surgery, and will be glad to address your concerns at a personal consultation.
We hope this list has encouraged you to incorporate better habits into your daily life. To read the full article, click here.