Before You Dash Off for Spring Break, Brush Up on Your SPF Skills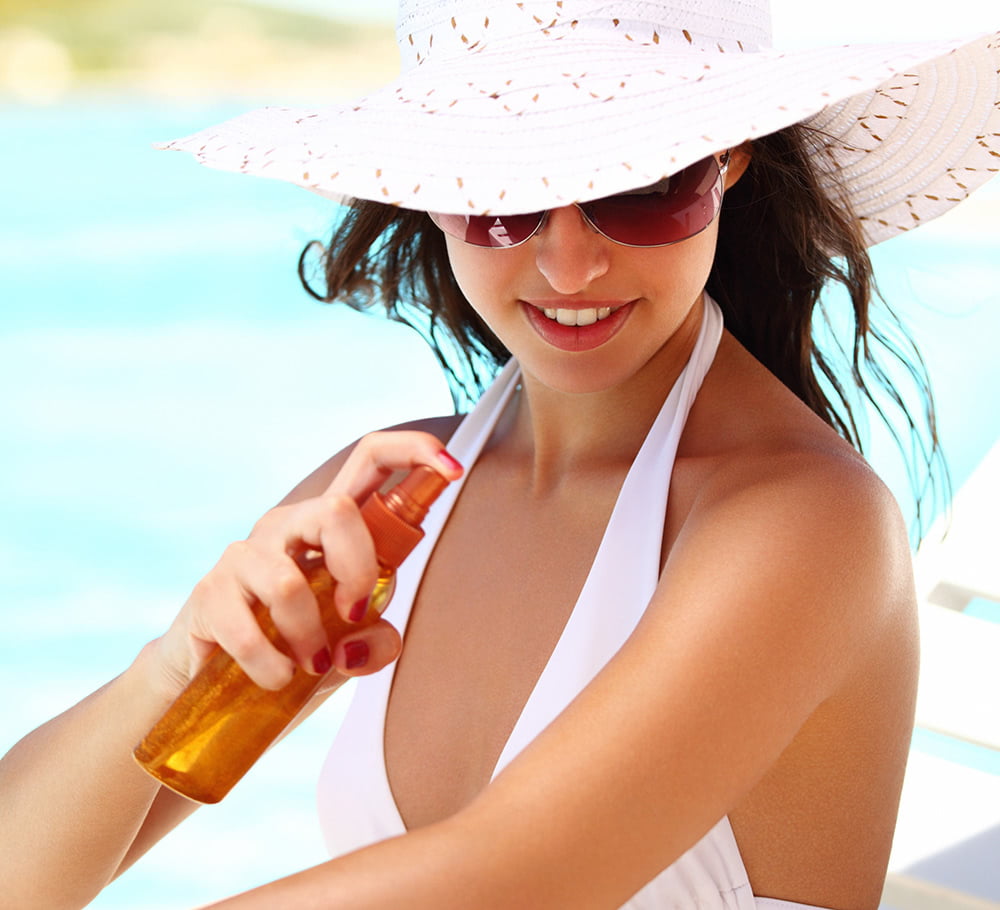 Spring is so close we can almost taste it. In fact, it was while looking for spring recipes that we came across this article in Cooking Light about the importance of making SPF a part of our daily routines, especially as warmer weather activities ramp up.
As a board certified plastic surgeon who also specializes in Maryland skin cancer treatment, helping patients practice safe sun skin care and do their best to prevent skin cancer is something Dr. Garazo is passionate about, and this article does a good job summing up what to look for in a sunscreen, as well as how to apply to ensure optimal skin protection. It's definitely worth a read before your next outdoor excursion, but here are a few key points if you're time-crunched:
The magic words of sunscreen are broad spectrum and SPF 30+. Products that meet these qualifications filter 97% or more of both UVA and UVB radiation, which is necessary to prevent premature aging, sunburn and skin cancer. Words like "natural" are meaningless in terms of sunscreen quality and efficacy.
The dangers of sun exposure are real. Over 3 million Americans have been diagnosed with some form of skin cancer, and 10,000 people die annually from melanoma.
Don't fear chemical sunscreens. Despite recent media hype about some ingredients found in chemical sunscreens vs. mineral sunscreens, the former are more likely to provide the level of SPF protection advertised on the label. Moreover, evidence of any adverse effects they have on humans is lacking.
The best sunscreen is one you will regularly use
This is one of our favorite sunscreen tips in the Cooking Light article: no sunscreen is effective if you avoid using it because it feels greasy, smells funny, irritates your skin, or is just too much of a hassle to apply. However, picking an effective, pleasant-feeling sunscreen among hundreds of products lining the drugstore shelf can be challenging.
An easy way to avoid frustration (not to mention $$ spend on products you never use): get your SPF from an experienced skincare professional, such as a board certified plastic surgeon or dermatologist. Not only will you have access to top quality medical grade products you can trust to provide safe and effective sun protection, but an experienced provider can help you choose the best product for your skin type and your lifestyle.
Need some SPF support? Our Maryland skincare team can help.
Helping patients find skincare solutions that work is our speciality at our Plastic Surgery Services Skin Care Clinic. We carry a variety of excellent sunscreens that feel light and smooth while providing optimal UV protection—many of our products also pull double duty for reducing wrinkles, discoloration, and other age-related skin problems. We can help you choose the best product for your needs during a consultation. Contact us today!