Holiday Gift Guide: Top 7 Presents for Women with Breast Implants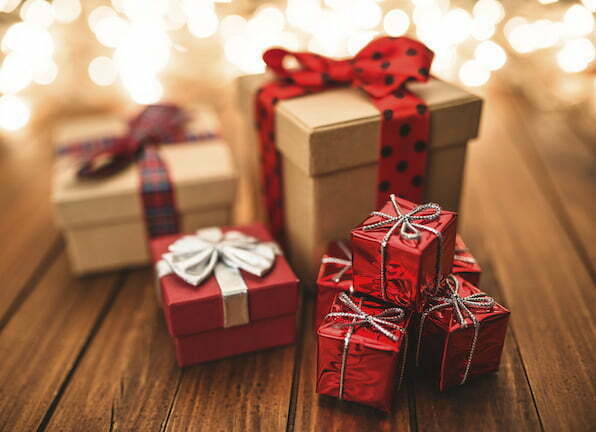 Finding the perfect gift for the special woman in your life who has recently undergone breast augmentation surgery is no easy task. She'll need tops and undergarments that embrace her new figure, but it's tough to pick something that's just right—you don't want to end up disappointing her at gift time. Don't fear: our holiday elves have got you covered! From a luxurious cashmere sweater to help her celebrate her curves to a spa day just for her, these are seven of our favorite presents to make this year's holidays extra magical.
1. New lingerie gift certificate
While it might be tempting to pick out a sexy plunging bra for your sweetheart, keep in mind that she may still be adjusting to her new shape and discovering what lingerie she feels most comfortable and confident wearing. A gift certificate to a lingerie store that offers fittings, along with an offer to go shopping together, is a thoughtful choice that gives her the freedom to select exactly which style, color, and shape she likes best.
2. Cashmere sweater
Nothing says holiday season luxury quite like cashmere! A cashmere sweater in one of her best colors will keep her warm all winter. Just be sure to choose a longer length to keep the sweater from riding up in the front—a common problem for women with larger busts. To play up her curves, pick a sweater with a V-neck that will tastefully let her show off a little cleavage.
3. Spa day
The holidays are a hectic time, and if the woman in your life is trying to juggle holiday stress along with recovering from breast augmentation surgery, it can be particularly challenging. For the ultimate holiday de-stress gift, you can't go wrong with a relaxing spa day. Pamper her with a luxurious massage that helps her relax and unwind, or indulge her with a soothing facial. For an added bonus, include décolletage skin care creams that will keep her skin soft and moisturized all winter long.
4. Convertible clothing
Multi-way convertible clothing has been trending as a must-have for women on the go. It's also a great gift for women with new implants who need clothing that transitions from daytime demure to evening elegance. Help her celebrate every side of herself by giving her a multi-way convertible dress in a flattering color that can be used for many moods and occasions.
5. Boudoir photo shoot session
Here's a spicy gift that keeps on giving! A boudoir photo shoot is a great opportunity for the woman you love to show off and appreciate her new curves. The experience itself is part of the gift: a photo shoot can help her feel glamorous, confident and sexy. After all, there are few things as sexy as a woman who loves her own curves.
6. Teardrop necklace
Give her the gift of dazzle with a necklace—after all, it is hard to go wrong with jewelry that fits her personal style. Look for a teardrop necklace to help your sweetheart tastefully accentuate her new décolletage and truly sparkle this holiday season. We'll toast to that!
7. Plastic Surgery Services gift card. Give the gift of choice with a gift certificate for select services and treatments at Plastic Surgery Services. Gift certificates may be used for evaluation and treatment with our medical aesthetician, including consultation, microdermabrasion, and chemical peels. They may also be used with Dr. Garazo for injectable treatments or surgery.