Playing "Tag" Around Hagerstown: Top Picks for Huge Photo Ops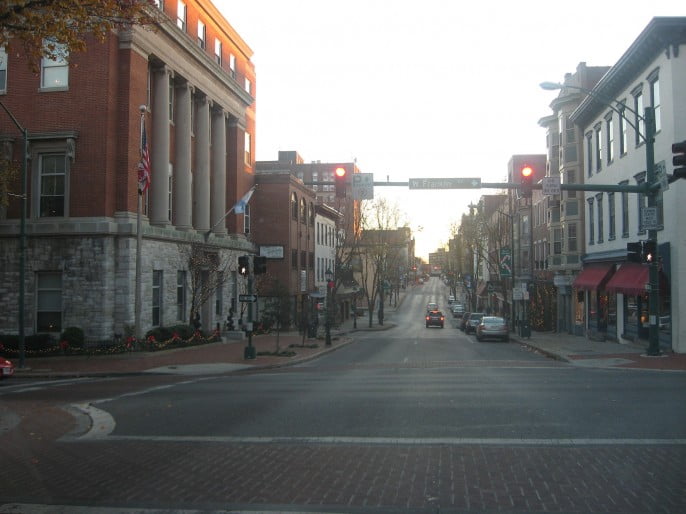 Summer may be winding down, but you don't have to! Now is the perfect time to get on the road and experience the eclectic group of oversized roadside attractions surrounding Hagerstown.There are tons of fun things to do in Maryland and, if you're up for a small road trip, plenty to see in nearby Pennsylvania. So grab your camera and check out some of our favorite stops for a photo tour!
Bright and Early
Start off early in Hagerstown and get your motor running by grabbing a warm doughnut (or three) at the retro-fun Krumpe's Do-nuts, a local favorite since 1936. Once you've had your fill, move on to the first official stop of the tour: Hagerstown's giant Coca Cola bottle. It's perfect for a silly snap and only a few miles away from two other famous Hagerstown attractions: the giant crab on the roof of Chic's Seafood and the larger-than-life rocking chair on top of the Hagerstown Furniture Outlet.
Time for Coffee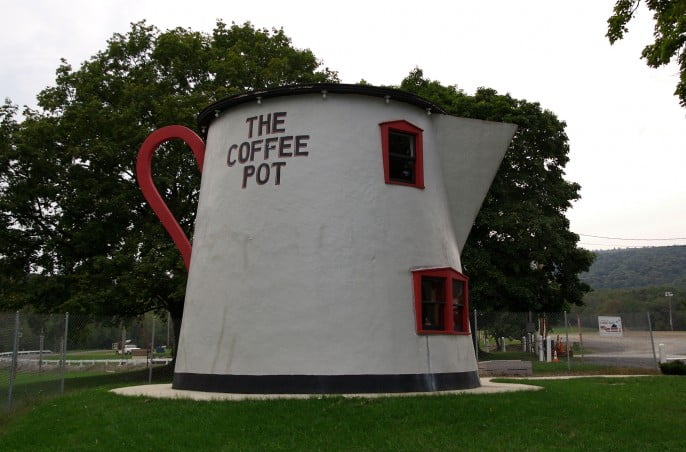 Next it's time to head to Pennsylvania for the best of big and small sights. Signs point to Bedford, a town that proudly houses the Coffee Pot Building—an homage to caffeine that's been around since 1925. Originally built to attract tourists to the first owner's gas station and diner, this gargantuan, realistic-looking pot will have you searching for your camera's wide lens and craving a large cup of Joe.
Skip over to Everett and take a look at the giant quarter, weighing in at one ton! You'll never see George Washington's face so big again.
Next Stop: Shippensburg
Turn the wheel toward Shippensburg, PA to see the World's Largest Paint Can attraction. This 35-foot high storage tank was repurposed as a marketing tool for Benjamin Moore Paint Company and looks big enough to give any giant's home a quick two coats.
Break for Lunch—and a Tiny Attraction
Your stomach is probably grumbling by now, so head over to the eclectic and relaxing University Grille at the Shippen Place Hotel. It will satisfy your cravings, from crab cakes to hearty sandwiches. After refueling, change course and visit Shippenburg's Tiny World: Ernest Helm's self-made mini-town, created for his cats! Proving that good things come in small packages, Tiny World comes complete with a courthouse, water tower, firehouse, and much more. Make sure to drive slowly—the residents of Tiny Town don't always look both ways.
Slide Over to Rocky Ridge
Save the most daring attraction for last and head to Rocky Ridge's Municipal Giant Slide. It's huge, fast, and just slightly north of Frederick. The perfect way to cap off your day is with laughter and excitement!