Quick & Fun Maryland Road Trips (That Won't Eat Up All Your PTO)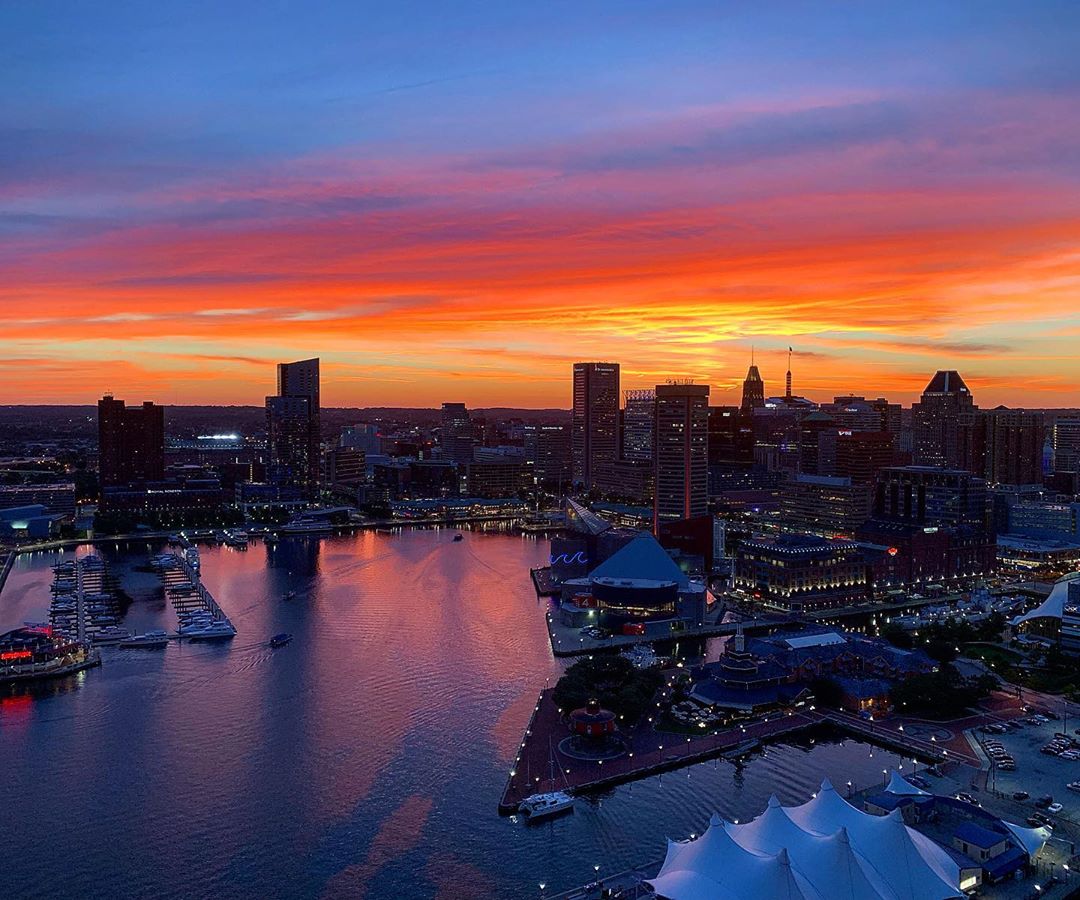 The summer months are the ideal time to escape town for a change of scenery and a tad of adventure. But if you are trying to save up your paid time off and vacation days for a special occasion (or maybe even a plastic surgery procedure), you may be looking closer to home for things to do on a weekend or holiday.
Baltimore's Inner Harbor includes paddle boats—rent one and take in the sunset or enjoy a post-dinner cruise (complete with twinkling city lights) on the water.
Lucky us, because we're in the perfect area of the country to enjoy a short but sweet weekend getaway! We asked our staff to share their ideas for fun Maryland road trips that the whole family can enjoy without breaking the bank—or the time clock.
Be a Big City Tourist in Baltimore
Hagerstown is only a few hours from either Baltimore or Washington DC, and you'll be going the opposite of the traffic if you head into either city for the weekend.
View this post on Instagram
For an easy weekend in Baltimore, set out early on a Saturday to reach the Inner Harbor at the heart of the city before lunch. Refuel at the Lebanse Taverna before enjoying water-themed adventures: first, escape the heat "under the sea" at the National Aquarium. Then, as the day cools, hop on a Chessie Dragon Paddle Boat to enjoy the sunset or take one out for a post-dinner cruise to view twinkling lights on the water—they're available until 10pm through Labor Day.
View this post on Instagram
Spend the night in a hotel or AirBnB, then on Day 2 enjoy breakfast at the Iron Rooster before visiting nearby Fort McHenry.
View this post on Instagram
Visit the Green Ridge State Forest
It's no secret that the fresh air of a peaceful forest can rejuvenate the spirit, but we actually have scientific evidence that nature does a body good! Fortunately, getting a healthy dose of the great outdoors is easy in Maryland.
View this post on Instagram
One of our favorites is Green Ridge State Forest. With 50 miles of trails to explore, it's a hiker's paradise. Many of the trails are also open to mountain biking or horseback riding.
Try out the "forest bathing" trend in the Green Ridge State forest; it's just 45 minutes away from Hagerstown.
Other recreational activities including paddling (there's miles of Class 1 rapids on the Potomac), geocaching, and camping! So dig out your tent, book one of the 100 primitive campsites (they're only $10 per night at the time of writing), and have the time of your life.
Cross State Lines and Visit Reading, PA
Visiting a different state can make it feel more like you're getting away, even if the drive is relatively short. As Pennsylvania's "Americana Region," Reading and Berks County seem particularly appropriate for a summer excursion. History abounds, both above and below the ground!
View this post on Instagram
Visit the Daniel Boone Homestead to learn about the famous coonskin-capped explorer and get a glimpse of what life was really like in the mid-1700s. Fans of folk and contemporary art will love GoggleWorks Center for the Arts. The galleries exhibit a variety of ceramics, photography, jewelry, wood, and other media; you might even meet one of the current resident artists! For a bit of the "underworld" (and an escape from summer heat), drive over to Historic Crystal Cave.
View this post on Instagram
When you need sustenance, sample the delights of the Pennsylvania Dutch at Shady Maple Smorgasbord, just outside of town (closed Sundays). And no trip to Reading is complete without a stop into Chatty Monks Brewing Company where you can try a number of special summer brews and nibble on Beer Jerky—or indulge in a full farm-to-table meal.
View this post on Instagram
We hope you got some good ideas for your own road trip after reading this—we got an itch for adventure writing it!
What are your favorite things to do in Hagerstown and nearby? Leave a comment below!