5 Treatments You Still Have Time to Get Before NYE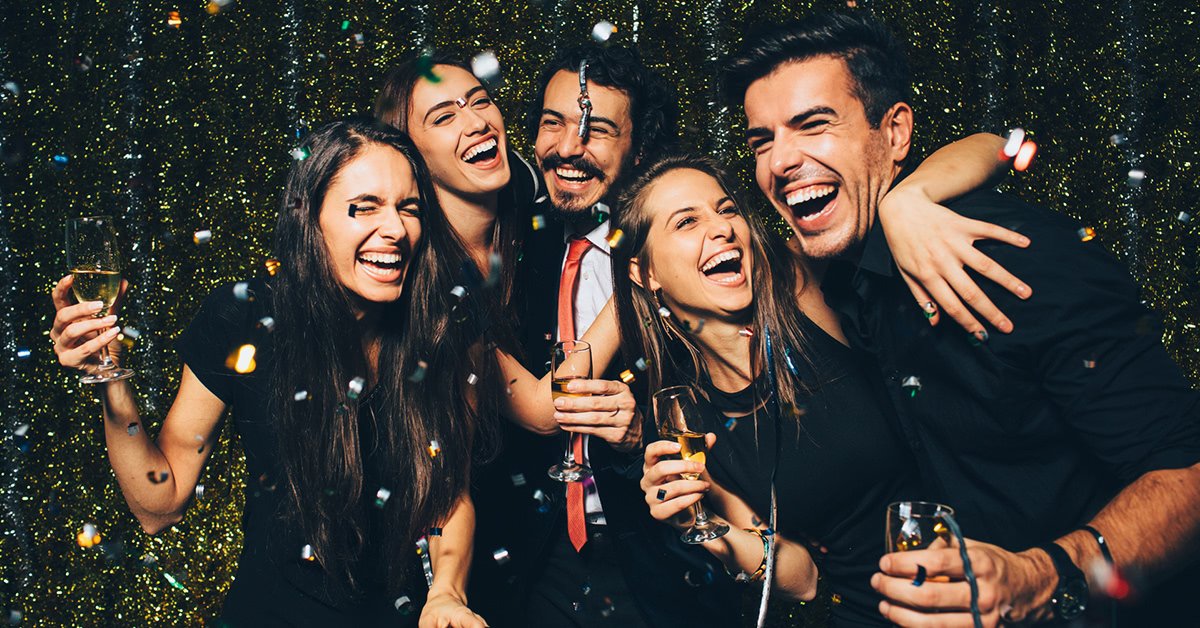 While much of the holiday season is devoted to ugly sweaters, family dinners, and lounging around the tree in your PJ's, New Year's Eve is the perfect excuse to glam up and hit the town (or at least your friend's annual cocktail party).
If you want to look a little extra fabulous this year, the clock is ticking—but there's still time to smooth fine lines, perfect your pout, or get glowing skin for NYE. Many of our favorite facial rejuvenation treatments offer quick or even instant results, with little to no downtime. Take a look at our top five—and then call to book your appointment before our schedule fills up.
1. Say goodbye to frown lines with Dysport injections
Looking a little haggard after the stresses of the past year? Dysport is an excellent alternative to BOTOX for smoothing frown lines, crow's feet and brow furrows. It lasts up to four months, plus, it usually gets to work faster than BOTOX—many patients see full results within just 4 days.
This month only, you can save up to $125 on Dysport treatment with Dr. Garazo. The more areas you treat, the more you save, so why not treat yourself to a more refreshed appearance this December?
2. Plump your pucker for that midnight kiss with the lip filler Volbella
Nothing says "kiss me!" like smooth, soft and full lips. Juvéderm Volbella is a gel filler specifically formulated to offer a long-lasting, natural-looking boost in lip volume plus minimize vertical lip lines. In just one 30 minute appointment, you can have fuller lips for over 1 year—and lipstick will go on gorgeously too!
While you'll see improvements immediately, it's best to allow at least one week (2 is better) before a special occasion to allow any bruising or swelling to subside. Another reason to book your Volbella treatment ASAP: you can receive $25 off or more in December. Get the details.
3. Make your skin merry & bright with our NEW HydraFacial + Brightalive
HydraFacial is already one of our most popular options to get fresh, glowing skin in a hurry—most patients notice an immediate improvement that lasts for 7 days—but it just got better. You now have the option to include an infusion of ZO Skin Health Brightalive Booster Serum in your HydraFacial treatment to minimize pigment irregularities and brighten your overall complexion.
In our professional opinion, this is a must-do treatment before any big event for photo-ready skin. Not only is it safe and effective for every skin type, but it feels fabulous to get a HydraFacial
4. Want NYE photos to capture a younger-looking you? Fillers can make it happen
With nearly immediate results, zero downtime, and effects that last for months (or even years), dermal fillers are the perfect way to turn back time on your appearance as the ball drops for another New Year.
We offer the most popular fillers in Hagerstown, such as Juvéderm and Restylane to soften nasolabial folds, Voluma to lift and rejuvenate cheeks, and the latest option, Vollure, which smoothes deep smile lines for up to 18 months. We can help you choose the right product (or combination) to achieve your goals. Don't delay much longer on your pre-NYE treatment: dermal filler results are considered optimal two weeks post-treatment.
One thing that hasn't changed over the years: Dr. Garazo personally performs all injectable treatments at our Hagerstown plastic surgery practice, so you can count on safe treatment and gorgeous, natural-looking, and long-lasting results with a plastic surgeon's touch.
5. Get a head start on lusher lashes with Latisse
Latisse is a topical treatment you apply daily to your eyelashes. It's FDA approved to help lashes grow longer, thicker and darker as long as you keep using it. While the average patient experiences noticeable improvements in about eight weeks, some see results in as few as two.
So while you may not have full on rockstar lashes by NYE, you'll be on your way. Plus, Latisse makes it so easy to get gorgeous lashes that we're confident you'll be glad you gave it a try in the long run.
What are you waiting for? Treat yourself before 2018 gets here.
We still have spots open for all of the above treatments and more before the holidays are here, but our schedule gets more booked with each passing day. To make sure you get the treatment you want for your NYE bash, contact us now. We'll be happy to discuss your options during a cosmetic consultation—many treatments can be performed during the same appointment.