Sick of Holiday Food? Dine In or Out with These 5 Popular Hagerstown Restaurants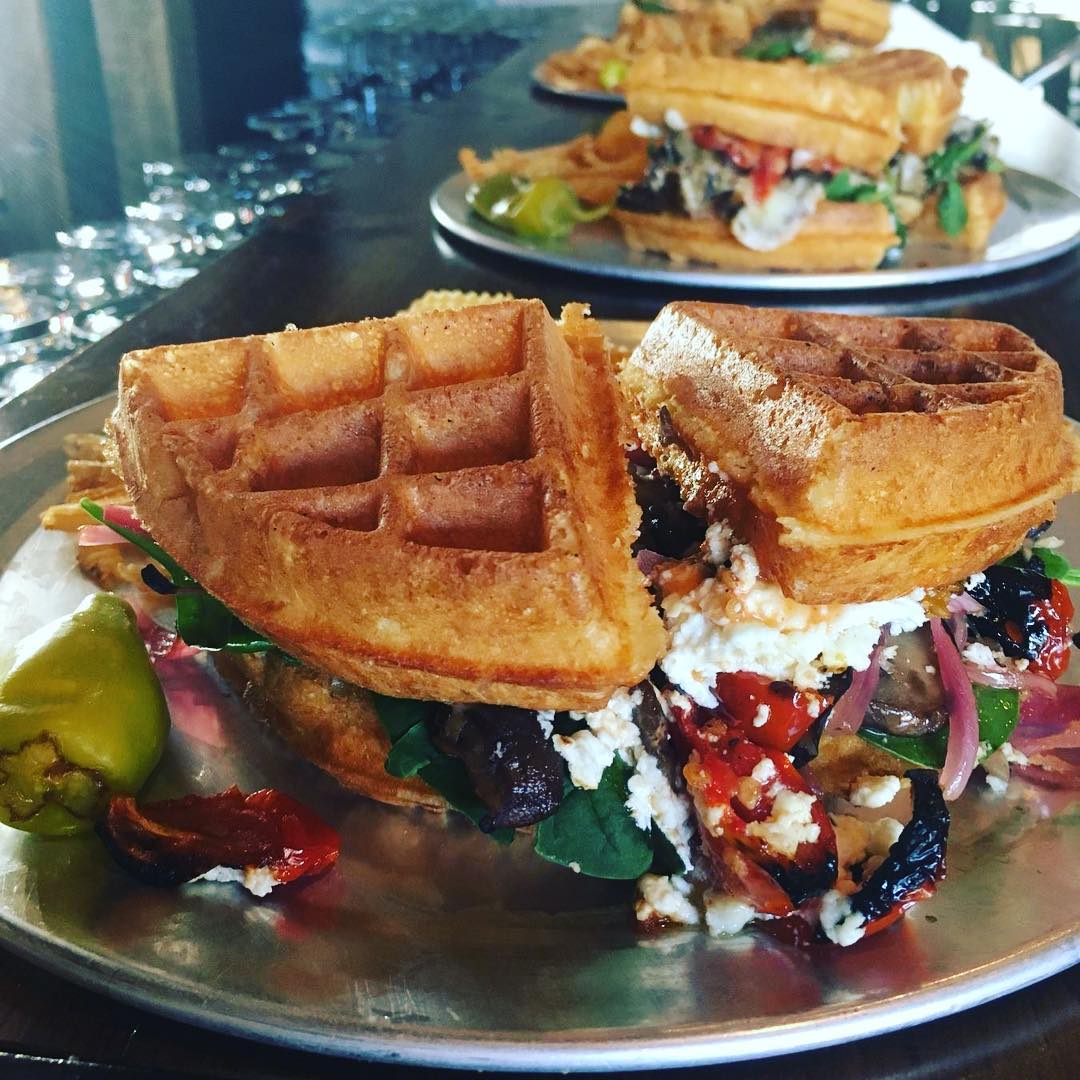 'Tis the season for goodwill, family gatherings, and the ultimate food indulgences. But with Thanksgiving behind us and Christmas right around the corner, most of us aren't looking forward to another plate full of leftover turkey, ham, mashed potatoes, or your aunt's famous green bean casserole.
Lucky for you, you have a few weeks to take a break from traditional fare and check out some of the top restaurants in Hagerstown.
1. Swap your stuffing for schnitzel at Schmankerl Stube
A Hagerstown staple since 1988, Schmankerl Stube is well-known and loved for their authentic Bavarian food and ambiance. Chef and owner Dieter Blosel began his culinary career in Germany—and he loves bringing traditional flavors and culture to Maryland.
We recommend:
Split the combo platter with a loved one to get a little taste of some of their  best, including schnitzel, spätzle, and Nürnberger bratwurst—and be sure to finish your meal off with some apfel strudel!
2. Grab a beer & a pie at Warehouse Taproom
Sometimes, nothing hits the spot quite like the combination of a cold brew and a piping hot slice of pizza—and there's a new offering in town! If you haven't stopped by Warehouse Taproom since it opened earlier this fall, you're missing out on a number of tasty, unique dishes. Plus, it's just around the corner from our Maryland plastic surgery office, so you can stop by and say hi!
We recommend: You can't go wrong with any of their pizzas, lovingly baked in a brick oven, but don't ignore their delicious "waffle-wiches"—two fluffy buttermilk waffles surrounding a tasty variety of fillings.
3. Regroup with a bold cup of Joe (and something sweet)
The holidays can be tiring. If you need a break, step over to Pura Vida Coffee for an expertly brewed coffee drink and bite to eat. Their drinks and atmosphere are heavily influenced by Costa Rican culture and cuisine—and owners Glenn & Margie Yeager love offering a taste of authentic flavors to the community.
We recommend: We love the simplicity of a cappuccino with a scone on the side, but if you're feeling hungry, be sure to check out their breakfast and lunch offerings.
4. Try a little of everything at Fuji
If you're hoping for a quiet night in with your pajamas, a great movie queued up on Netflix, and some takeout, give Fuji Chinese Cuisine & Sushi a try—they'll deliver right to your door. The menu has a variety of Chinese, Thai, Taiwanese, and Singaporean favorites to choose from.
We recommend: The Thai basil chicken or Panang curry are filling and sure to warm you up on a brisk night, while the made-to-order sushi is never a bad choice.
5. Indulge in fresh seafood at Rik's Cafe
Rik's Cafe is a local favorite for offering a huge variety of dishes, all expertly prepared and presented. From fresh seafood to classic sandwiches, owners Rick and chef Arik manage to bring a little something for everyone without compromising an quality or flavor.
We recommend: With so much variety, it's hard to go wrong, but we love the orange Thai mussels, Greek quinoa salad, and blackened mahi tacos.
Where are some of your favorite spots to dine in or around Hagerstown? Let us know in the comments below!