13 Valentine's Day Ideas For Couples in Hagerstown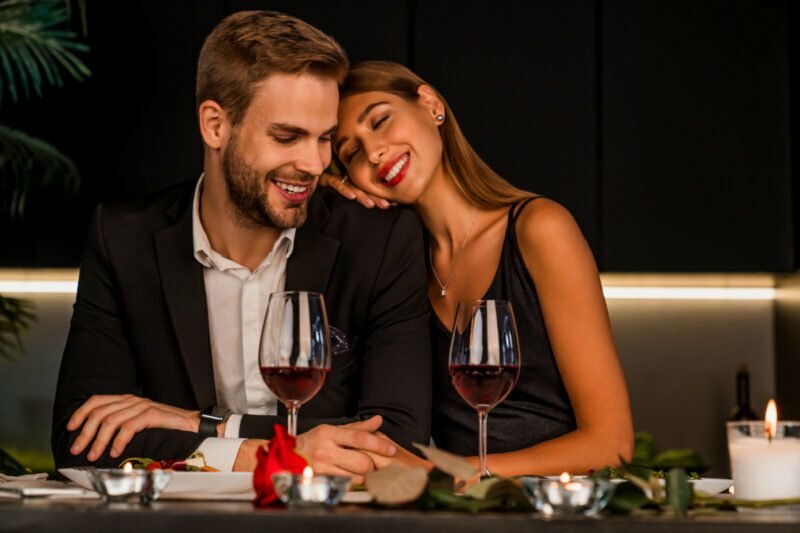 Valentine's Day will be a welcome reprieve from the frigid winter days, and we're planning to seize the day and make it special! Whether you've got a sweetheart or you're planning Galentine's Day activities with friends, we found these 13 uniquely Hagerstown activities to help you plan a day (or two) that celebrates love and changes up your routine.
1. Dinner Theatre
Nothing says "classic date night" like dinner theatre! The Washington County Playhouse offers a cozy dinner show on Fridays and Saturdays beginning at 6:00 pm. Tickets include both your dinner and the show, and alcoholic beverages can be purchased at their full-service cash bar. Get tickets here.
2. A Long Day at the Spa
If you and your significant other need some quality time together, why not spend it at Beaver Creek Inn and Spa? This beautiful destination for relaxing treatments like massages, reflexology, and facials actually encourages you to stick around after your treatment, either outdoors with the mountain view or indoors at their Fireside Lounge (romantic, much?).
3. Private Museum Tour
If your Valentine is a history or architecture buff looking to learn a little more about Hagerstown, consider a budget-friendly walk in Hagerstown's City Park paired with a private visit to the quaint Jonathan Hager House Museum. The museum is only open for private tours, which will make the visit extra special for Valentine's Day. Book at least 48 hours in advance, and you will enjoy a guided tour of the town founder's home, built circa 1739 out of uncut fieldstones and now staged with historic artifacts and furniture.
4. Seasonal Chocolate
Is Valentine's Day candy one of your staples? To make the seasonal treat extra special this year, shop local! You can call ahead and order chocolate-covered strawberries (or your favorite confection—they've got options) from Olympia Candy Kitchen in Hagerstown.
5. Valentine's Day Menu
Stepping into the festive space at Schmankerl Stube transports you to the Southern German region of Bavaria. If you're looking for a cozier take on a fancy date night, visit the restaurant February 12-14, 2022 to enjoy their featured Valentine's Day Special menu: filet "Robert" and a luscious lemon mousse cake with fresh strawberries.
6. Pamper Your Sweetheart
Is your sweetheart (or you!) way past due for some pampering? Bella Salon and Spa in Hagerstown offers gift cards and numerous monthly specials on treatments that are sure to relieve some stress and win over hearts. They offer a full range of hair salon services and spa treatments, like manicures and pedicures, massage, and soothing facials.
7. Free Skate
Grab your partner's hand and enjoy a little romance on ice during free skate at Hagerstown Ice & Sports Complex. Public skating is open on Valentine's Day 2022 from 12:00 p.m. – 3:00 p.m, or you can celebrate another day during weekly public skate sessions.
8. Wine Tasting
Housed in a historic home built in the 1700s, Stone House Urban Winery produces a broad variety of wines for all palates, offered by the taste, flight, glass, or bottle! Sample a flight with your date at the tasting room bar, then take a glass of your favorite wherever you like—the entire winery is open to guests, so you can make yourself right at home.
9. Comedy Show
This time of year, we all could use a good belly laugh! Snag your tickets to see The Love and Laugh Comedy Show on February 11, 2022 (the Friday before Valentine's Day). The event will also feature music from DJ Shakey Biz and will be held in The Ballroom at Schindel Rohrer above the restaurant 28 South.
10. Couples Massage
If what you're looking for is a massage, make it a couples massage and book it with one of the massage therapists at Bodyworks Massage Center. With eight different group treatment rooms, Bodyworks specialize in massages for groups and couples. There's no better way to melt away the cares of your everyday life and facilitate a connection with your person.
11. Not Your Average Escape Room
Surprise your date (you can even gather a group of friends!) for an immersive, memorable experience playing one of the group escape room games at Clue IQ in Frederick. All bookings are private, and most of the games they offer are tailored to groups of 2-10 people. Perfect for your adventurous, competitive SO who just wants to have fun!
12. Handmade Chocolates for a Local Cause
Brooke's House Chocolate offers reasonably-priced nonpareils, chocolate-covered pretzels, and medallions, all perfect for Valentine's Day! The best part about buying chocolate from Brooke's House is that you will be supporting women in recovery from substance abuse, who receive both personal and professional support from Brooke's House.
13. Paint Night
Ready to bond over a creative activity that shakes up your ordinary routine? Authentic Community Theater is holding a special couples event, "Valentine's Date Night Paint Night." For just $60 per couple, you'll get painting supplies, a dessert to share, and two drinks! Tickets can be purchased in advance here.
About Plastic Surgery Services in Hagerstown, MD
Want to look your best for your significant other? Dr. Henry F. Garazo is a board certified plastic surgeon serving Hagerstown and Frederick, Maryland. He offers a full range of cosmetic plastic surgery for the face, breast, and body, as well as injectable treatments, such as BOTOX® and Juvéderm®. Plastic Surgery Services' aesthetician Caili also offers medical-grade skin treatments and facials. To learn more, schedule your consultation by calling 301-791-1800 or contacting us online.