The Most Instagrammable Locations Near Hagerstown & Frederick, Maryland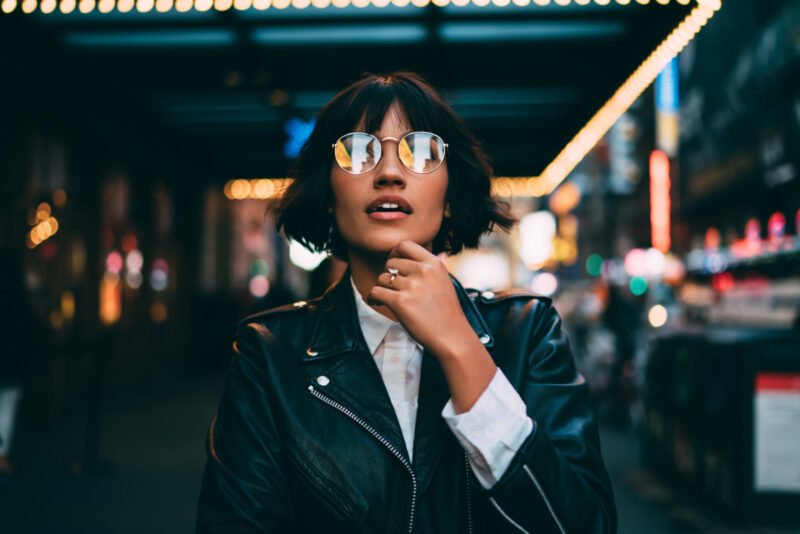 If you're like us, you're always looking for fun local backdrops for your next Instagram post, story or reel. While many tourists and influencers assume they should head to Ocean City, Baltimore, or the District of Columbia to snap their best selfies, we think that our own Washington County is the real mecca of photo-worthy places.
Hagerstown and Frederick are full of hidden gems to intrigue and impress your followers. Check out our list of the most memorable and IG-worthy local spots—a mix of suburban and rural locations that are sure to keep your feed interesting—no filter or metropolitan setting required!
Natural Wonders
View this post on Instagram

Annapolis Rock on the Appalachian Trail (AT) is one of the most popular hikes in Maryland. And for good reason: It's fairly easy and the panoramic views are absolutely spectacular on a clear day. Annapolis Rock is a popular camping area for rock climbing enthusiasts—and a photo destination for influencers—so consider your timing, going early or late to catch the sunrise or the "golden hour" at day's end.
Didn't get the shot you wanted? Simply head up the trail to Black Rock Cliff, just 1 mile further north on the AT, for less traffic and equally stunning vistas.
View this post on Instagram
'Sunflower Watch' at the Lesher Poultry Farm in nearby Chambersburg, PA is one of the most popular photo-ops in the area during late summer. These beautiful flower fields are grown for commercial products, but during their peak blooming season (August-September) they attract aesthetes and influencers looking to amp up their IG feed. In addition to the standard yellow sunflowers, the farm also has other unique colored varieties in oranges and reds. To take a bit of beauty home with you, you can cut your own flowers for only $1 each. Make sure to bring your own clippers and cash to drop in the honor bucket near the entrance!
Honorable Mention: Another great summer sunflower field awaits at McKee Beshers Wildlife Management Area. The primary purpose for planting sunflowers here is to provide a food source for the area's mourning doves and other wildlife. While guests are encouraged to take photos (hooray), they are not permitted to cut or remove any of the pretty blooms.
Urban Gems
View this post on Instagram
"The Mural of Unusual Size" was designed and painted in 2017 by HENSE, an Atlanta-based artist. The mega-mural, standing at over 80 feet high, is part of the Hagerstown Cultural Trail and a local public arts project to revitalize industrial properties across town. The mural required over 170 gallons of paint to cover the side of this old flour and feed factory from the 1940s/50s. We think all that space means more content opportunities for you!
View this post on Instagram
High Rock is the go-to destination if you're looking for a background that blends nature's softness with city grit. The juxtaposition of sprawling farmland and rolling mountains set against colorful graffiti makes this one of the most memorable photo spots in Maryland. This scenic overlook near Smithsburg is not only unique, but it's also easy to reach as it's located directly alongside the road—no strenuous hike is needed. We suggest visiting in the morning or at sunset for the best lighting. For additional adventure (and angles), check out the small looping trails that go under, over, and around the rock formations which used to be part of an observatory deck dating back to the late 1800s.
Honorable Mention: Glory Doughnuts has been a neighborhood favorite in Frederick since 2013. Female and LGBTQ+ owned and operated, they serve doughnuts, breakfast and comfort food all day! Their menu is a tribute to a "simpler time" but with modern and ethical twists: made fresh to order and 100% vegan to positively impact climate change, conserve natural resources, and respect animal welfare.
Historic Charm
View this post on Instagram
The three Covered Bridges of Northern Frederick County are on the National Register of Historic Places and all located within a quick drive to each other. These bridges were vital to transportation during the Civil War, allowing the necessary movement of supply lines and troop movements across Maryland's many streams. The Utica, Loy's Station, and Roddy Road bridges are equally photogenic but all feature different construction and engineering structural systems. Which one is your favorite?
View this post on Instagram
The Washington Monument in Boonsboro is a rugged stone tower built as the first to honor our nation's first President, George Washington. According to locals, on July 4, 1827 most of Boonsboro's 500 residents assembled at the public square and then marched two miles up the mountain to begin the construction of the 30 foot high, 50 foot wide monument. The site atop South Mountain offers a remarkable view of the valley below and is an ideal site for spotting migratory birds, as well as learning about the history of the first major Civil War battle fought in Maryland.
Honorable Mention: The Catoctin Iron Furnace is a historic iron forge that operated from 1776 to 1903. The forge was a community in itself, housing founders, miners, clerks, charcoal makers, storekeepers and other team members working under the iron master's supervision. Snap some history at the forge and then explore the rest of the area at Cunningham Falls State Park, a natural wonderland of lakes, waterfalls, trails and peaks.
Have any other great Instagrammable spots to share?
We'd love to hear from you!
Ready for your close-up? Plastic Surgery Services has you covered!
With all of these amazing Instagrammable locations, you're going to want your most photogenic self to show off. Plastic Surgery Services has served patients in the Frederick, Hagerstown, and surrounding areas for over 20 years. Board-certified plastic surgeon Dr. Henry F. Garazo performs injectables and offers a full range of cosmetic surgical procedures, while our certified medical aesthetician provides medical-grade skin treatments and facials. To learn more and schedule a consultation, call (301) 791-1800 or contact us online today.