Can plastic surgery change my body type?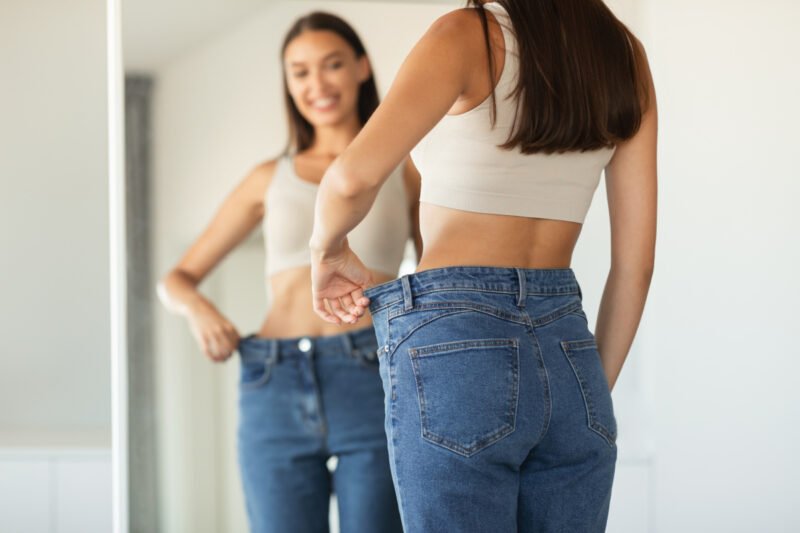 Each one of us is a tapestry of genetics and life experiences, which create a body composition that is uniquely ours. And while plastic surgery can refine and enhance many aspects of our outer appearance—like tightening sagging skin, or enhancing curves—plastic surgeons are not able to alter your intrinsic body composition, or change the size of your body frame. Still, the right surgical procedures, such as targeted fat removal, can offer noticeable reshaping.
Here, Frederick plastic surgeon Dr. Henry F. Garazo explains the goals and limits of responsible plastic surgery, and shares some of the most transformative procedures in aesthetic medicine.
The purpose of plastic surgery
When performed by a qualified, board-certified plastic surgeon, plastic surgery is intended to increase enhancement, definition, and balance, using carefully selected techniques that can safely achieve the patient's expressed goals. Plastic surgeons should not seek to reinvent, but rather to enhance and magnify, a patient's existing features for a harmonious, natural appearance.
It is important to understand that plastic surgeons operate mostly on soft tissue, manipulating fat deposits with procedures like liposuction, or tightening wrinkled or loose skin with lifting procedures like a facelift or a tummy tuck. While a tummy tuck can be a transformative procedure (it involves tightening the abdominal muscles, correcting separation after pregnancy or weight gain), getting more of an hourglass-shape will not truly change your "body type."
Body type vs. physical appearance
The term "body type" is a buzzword popularized by fashion and beauty content; it is more of a description of our internal physical anatomy and not necessarily our outer physical appearance. For example, liposuction can address fat deposits that have accumulated disproportionately in areas like the "love handles" or under the chin, as many individuals find they are genetically predisposed to fat in these areas. Patients enjoy liposuction's slimming and shaping benefits, but their underlying bone structure and musculature will not be affected. Patients will simply look like a more defined and contoured version of themselves.
View real patients' before and after photos in our online gallery here »
Transformative plastic surgery procedures
So, while plastic surgery cannot promise to change your body type, with realistic expectations and in the hands of a plastic surgery expert, you may be pleasantly surprised to learn how impactful a personalized procedure can be on your physical appearance and perhaps even your perception of your body type.
The most transformative procedures to enhance your body type include:
About Hagerstown plastic surgeon Dr. Henry Garazo
If you'd like to learn more about the surgical procedures mentioned here or how they can help enhance your natural beauty and body type, we invite you to schedule a consultation with our expert plastic surgeon, Dr. Henry Garazo, at Plastic Surgery Services. Dr. Garazo has over 20 years of experience helping patients in Hagerstown, MD; Frederick, MD; Gettysburg, PA, and the greater Maryland areas discover the best version of themselves. Please call our Frederick plastic surgery center at (301) 791-1800 or contact us online today.