Dr. Garazo's Ultimate Guide to Men's Skincare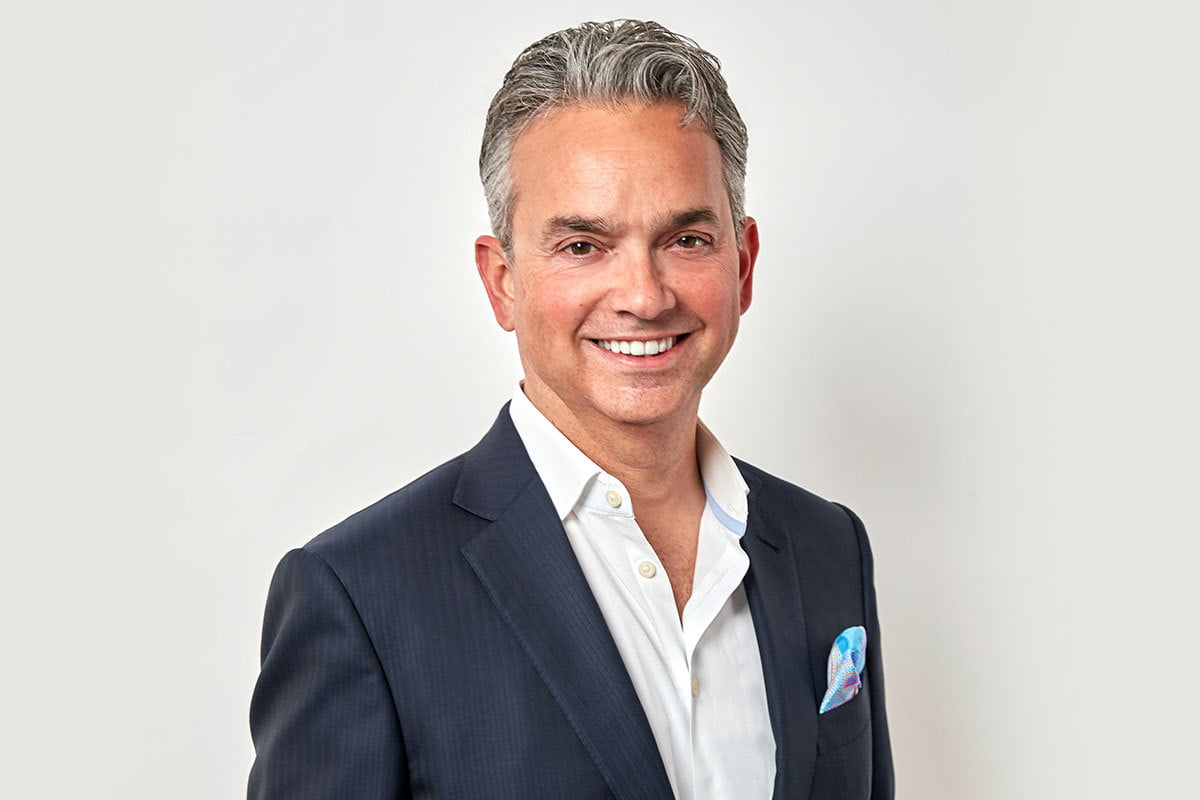 As a board certified plastic surgeon, my job is to help others perfect their look. Twenty-some years in the field have afforded me the opportunity to observe which skin treatments provide the best results, and then adopt them in my own skincare routine. Given others have often remarked on my seemingly ageless skin, I thought I'd share the secrets of my success with other gents out there hoping to look their best.
In this skincare guide for men, I'll debunk myths and divulge my favorite products, medspa treatments, and habits for healthy skin. Let's get started with some basic facts.
Your skin is different from a woman's, but it still needs care
Despite what popular culture may have you believe, skincare is equally important for men as it is for women—yet men are much more likely to forego a proper skincare routine because of the stereotypes associated with male aesthetics. While it is true that you have some physical differences (men literally have thicker skin, enjoying greater collagen density and skin that doesn't visibly age as quickly as a woman's can), eventually bad habits will catch up with you.
Best habits for great skin
Guys, great skin starts with healthy habits like eating healthy, balanced meals, staying hydrated, and exercising regularly. I won't spend too much time here since you've likely heard these suggestions before, but it's important to recap the basics.
Benefits of a proper diet
Food. The ideal diet for great skin includes eating plenty of vegetables and omega fatty acids while abstaining from sugary, salty, and greasy foods. Dairy can also lead to acne flare-ups in many adults, so it's best to moderate your milk and cheese intake if you struggle with breakouts.
Water. The benefits of drinking plenty of water can't be emphasized enough. Hydration is critical for all of your organs to function optimally, and staying hydrated will help give your skin a healthy, hydrated glow.
How exercise supports your skin
Blood flow and collagen. Remember, your skin is your body's biggest organ, meaning it needs proper blood flow, too. Exercise is a great way to improve blood circulation and pump oxygen and nutrients to your organs, including your skin. Regular exercise can promote collagen production in your skin and encourage new skin cell growth, helping you look young and healthy as you age.
Sweat. Sweating can help open and clean out your pores and even protect your skin from bacterial infections like E. coli and Staph infections. Just make sure to wash your skin after any intense, sweaty workout.
Reduced stress. Stress negatively affects your body in a variety of ways, and your skin is no exception. In addition to boosting your endorphins and leaving you feeling replenished, exercise reduces stress levels and boosts endorphins, improving your complexion.
My top 5 recommended skincare products for men
Even if you're not up to date on skincare products, you surely know there are a lot of them on the market, many of which are marketed exclusively for men. Unfortunately, most OTC products are inadequate in providing the benefits your skin craves, such as hydration, toning, cleansing, exfoliation, and collagen production. Instead of lathering on store-brand moisturizer after you step out of the shower, take a look at some of the physician-only skincare products I incorporate into my regular skincare routine:
Serums
If you're unfamiliar with facial serums, you're not alone—many guys (and women) are. Full of hyaluronic acid to promote collagen growth and elasticity, plus vitamin C to brighten complexion and reduce inflammation, serums are a critical component of a healthy skincare routine. But once you try one of these high-quality serums and see the anti-aging effects they have on your skin, you'll wish you'd incorporated them much earlier.
SkinMedica TNS Essential Serum. This all-in-one skin rejuvenating serum improves the appearance of fine lines, wrinkles, skin tone and texture. From $281.
IS CLINICAL Active Serum. This is one of the most popular clinical-strength serums on the market, and for good reason. IS CLINICAL Active Serum's fast-acting formula smooths fine lines and evens skin tone for long-lasting results you will love. Powerful botanicals diminish the appearance of larger pores and soothe blemish-prone skin. Arbutin and mushroom extracts reduce the appearance of acne scars, prevent discoloration and hyperpigmentation, and brighten overall skin complexion. From $138.
Creams
Good face creams provide moisture and hydrate skin without leaving it oily or greasy. Face creams create a barrier between your skin and the outside world, protecting it from environmental factors like wind, sun, and extreme temperatures. Try these two creams for moist, supple skin:
SkinCeuticals A.G.E. Interrupter Wrinkle Cream. Let me be clear: anti-wrinkle creams are NOT just for women. A good wrinkle cream, like SkinCeuticals A.G.E. Interruptor, reduces the appearance of thin skin and visibly improves the appearance of fine lines, wrinkles, and overall skin texture. This anti-wrinkle cream restores water and nutrients to the skin, increasing firmness and hydrating dry, aging skin. From $162.
SkinCeuticals Daily Moisturizer. This daily moisturizing cream is perfect for dry and oily skin. Vitamin E, nutrient-rich algae extracts, and botanical extracts protect your skin from environmental damage and leave it feeling soft and hydrated without any greasy residues. From $63.
Sun Protection
SkinMedica Total Defense + Repair Broad Spectrum SPF 34. Much more than just a sunscreen, this "superscreen" protects against infrared rays and helps reverse the effects of sun damage and aging on skin using powerful antioxidants. Apply it every morning as the last step in your regimen. From $68.
Show your face some extra love with these skincare treatments
When you see celebs like George Clooney and Brad Pitt looking 10 years younger than they actually are, it's in part because they're regularly indulging in medspa treatments. But you don't have to be famous to have amazing skin. Our Medical Aestheticians offer a range of effective skin treatments and will customize a plan just for you.
VI Peels
A VI Peel is a light chemical peel that treats sun damage, acne, and hyperpigmentation. VI Peels are safe for all skin types and are very comfortable. Benefits of a VI Peel include:
Little to no downtime post-procedure
Visible results within 7 days
Long-lasting results with repeated treatments
You can expect 3 to 5 days of lightly peeling skin after your VI Peel, which means that the treatment is effectively shedding your old, dead skin. If you're concerned with others seeing your peeling process, it's the perfect excuse to enjoy a long weekend indoors!
HydraFacial MD
No matter the season, monthly HydraFacial MD treatments are key to maintaining healthy, hydrated skin. The HydraFacial MD penetrates deeper than any moisturizer with its continuous jet system designed to both cleanse and deliver antioxidants and corrective serums to your skin. It's gentle and can be performed in as little as 30 minutes. It also feels super and requires zero downtime.
When you come in for a HydraFacial, consider customizing it with a "HydraFacial Perk"—I personally favor the Eye Replenishing Serum. My male patients can be hesitant to try eye serums, but their hesitation fades when they see how this treatment can help brighten, tone and firm the skin around their eyes. Plus, it includes Arnica Montana Extract, a natural anti-inflammatory, to reduce puffiness.
Microneedling
Want to smooth your crow's feet, smile lines, or acne scars? The magic of medical-grade microneedling can help reduce their appearance. Microneedling is suited for all skin types and involves a pen-like device with dozens of tiny, short needles that are applied to the skin's surface to address wrinkles, large pores, stretch marks, and other blemishes.
By triggering your skin's natural regeneration process, microneedling can improve skin tone and texture without chemicals, excessive heat, or harsh abrasives. Treatment is quick and there is no downtime.
Schedule your men's skincare consultation today
If you're in the Hagerstown, Frederick, or surrounding Maryland areas, and looking for the best in men's skincare, I encourage you to contact our office. My Medical Aestheticians and I are ready to help you find the most effective treatments and products for your skin.