Non-Surgical Treatments that Will Help You Look Your Best in Zoom Meetings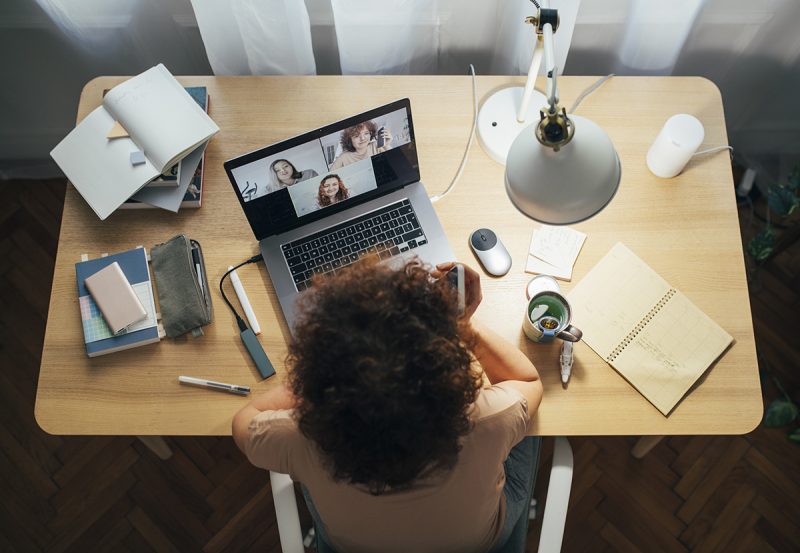 Many of us are now working from home and for most, that also means participating in lots of Zoom meetings. While interacting with colleagues while wearing sweats is a big perk, constantly seeing your own face on screen might have you wishing to make a few adjustments to your appearance.
The good news is many of the most effective facial treatments are non-surgical and provide immediate or nearly immediate results. Here are our top solutions.
Improving the eyes and brows
Botox® Cosmetic treatments are the most popular non-surgical treatment in the country; they are safe, quick, and require no downtime. We can use Botox to eliminate the lines that can make you look angry, stressed out, or tired during video meetings when you're merely concentrating. Results are noticeable within a few days after treatment and last 4 to 6 months.
Enhancing the lips and smile
Want to showcase your smile or eliminate lines around your mouth? Injectable fillers like Juvederm, Volbelle, or Vollure can restore volume and improve the contour of your lip line. Based on hyaluronic acid, a completely natural hydrating substance already found in your skin, these fillers can be used to enhance both plumpness and definition.
Adding volume to the cheeks
High, firm cheeks can provide a subtle yet stunning boost to your facial appearance, making your face appear more dimensional on screen. Additionally, because light bounces off raised parts of the face, augmenting the cheeks will reflect more light into your eyes, making them appear brighter. The long-lasting filler Juvéderm Voluma XC is perfect for the cheeks and gives the face a refreshed look.
Improving the skin's appearance
Video conferencing might not be up close and personal enough to show your pores, but sun damage and blemishes are often visible.
One excellent way to address skin issues is with the Eclipse MicroPen™ microneedling system. This advanced form of microneedling uses hundreds of very thin, tiny needles to puncture microscopic openings in the upper layer of the skin's surface. This process triggers a healing response, and, in turn, increases collagen and elastin production. A series of 3 to 6 medical microneedling treatments can help eliminate fine lines, minimize acne scars, and fade dark spots, all without abrasives, chemicals, or heat.
Dermaplaning and chemical peels are other effective methods for improving your skin's appearance: they will effectively exfoliate your skin and give you a brighter complexion on screen.
Any of the above treatments can be combined with a relaxing DiamondGlow facial. It exfoliates with a patented diamond-tipped handpiece and can be combined with specialized skin-boosting serums. Afterward, you'll look like you've been on vacation!
Looking for skincare or injectables in Hagerstown?
We would love to help you look your best and will love to explain which options can help you look your best on screen. Board certified cosmetic surgeon Dr. Henry Garazo and his expert medical team have been providing patients in Hagerstown, MD; Frederick, MD; Gettysburg, PA, and surrounding areas with outstanding results for over 20 years. Start the conversation by requesting a personal consultation online or calling us at 301-791-1800.