What causes skin to sag? Plus, how to treat it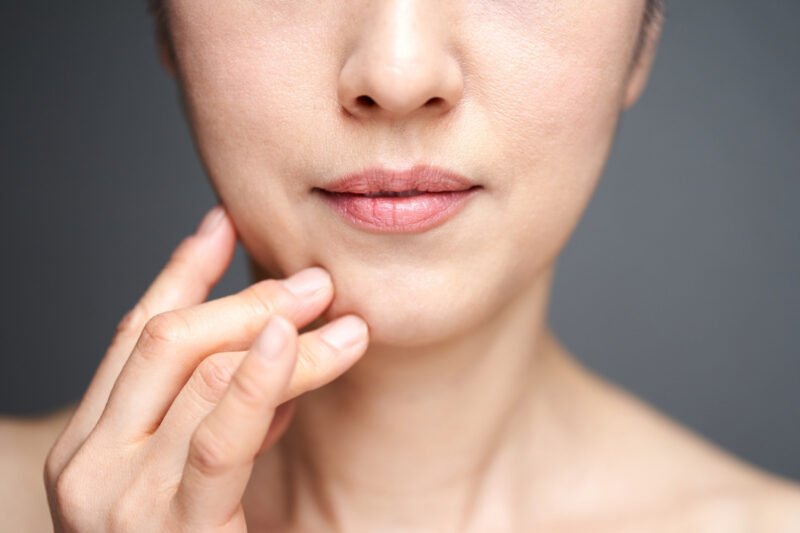 Have you noticed your skin starting to sag and lose its elasticity? This is a common concern as we age, and if you want to treat it, it's essential to understand what causes skin sagging. 
Here, Frederick plastic surgeon Dr. Henry Garazo explains the factors that cause the skin to sag and how to avoid accelerating the process. Plus, he shares proven treatments that can improve the health and appearance of your skin so you enjoy a more youthful appearance and age gracefully.
What causes sagging skin?
The two primary causes of sagging skin (skin laxity) are the natural loss of skin collagen with the passing of time and UV damage from hours spent in the sun. At the same time, the youthful facial fat layer begins to thin out. Together, these factors cause aging skin to succumb to gravity and sag. (The natural sagging of the skin isn't caused by gravity—that's a myth.)
Natural aging and UV exposure combine to create issues such as jowling, hollowing cheeks and temples, and deep creases.
The connection between diet, lifestyle, and skin aging
Recent studies have also established a clear connection between diet and skin aging. According to a 2020 study, foods high in added sugars, oils, and saturated fats may damage skin DNA and accelerate your skin's aging process by shortening the length of your telomeres (the protective "end caps" of your DNA strands). This slows cell turnover and collagen production and causes skin to become thinner, drier, and less elastic.
Using nicotine products is also detrimental to your overall health and eventually leaves near-irreversible effects on the skin. An enzyme produced by smoking breaks down collagen to reduce your skin's firmness and elasticity.
Skin sagging is further exaggerated by weight fluctuations, as well as age-related loss of muscle tone and decreased bone density, so I encourage patients of all ages to adopt and maintain a healthy, active lifestyle to support their skin. I also advise my patients to eat plenty of fruits, vegetables, and legumes, drink eight 8-ounce glasses of water daily, avoid smoking, and always apply a high-quality SPF sunscreen to minimize visible signs of skin aging.
Non-surgical solutions to treat sagging skin
Non-invasive and non-surgical treatments can help restore a naturally firmer, more youthful appearance to the skin if you have milder skin laxity (or early signs of skin sagging). Some of the most effective and popular options require little-to-no downtime, including laser skin resurfacing to smooth the texture of skin and Juvéderm® or Restylane® injectable dermal fillers to restore volume.
Other practices also offer treatments based on ultrasound and radiofrequency (RF) technology for skin tightening, but these technologies are somewhat newer and we prefer to use methods with a longer track record of safety and success.
While non-surgical treatments may help with early skin laxity for many patients, ask in advance about the number of treatments (and, sometimes, combinations) needed to achieve noteworthy skin tightening. To reach your goals non-surgically, you may require a series of at least 3 consecutive treatments, supplemented with professional skin treatments such as dermaplaning, microneedling, chemical peels, and HydraFacials.
Surgical solutions for sagging skin
For moderate to severe skin sagging, surgical options are a reliable solution for removing excess skin and restoring a firm, contoured appearance. A facelift (rhytidectomy) treats the mid-to-lower face, including the jowls, and it is typically combined with a neck lift for a sculpted jawline and neck. A facelift doesn't just tighten the skin, but actually works on the deeper level of underlying musculature to address lax muscles and create a genuinely lasting, younger-looking foundation for the lifted skin.
If the loss of skin elasticity and tone has resulted in hooded eyelids or under-eye bags, an eyelid lift is also an excellent option to help you appear naturally refreshed.
Sagging skin in the body is also addressed surgically, with tummy tuck (abdominoplasty) consistently ranking as a top cosmetic plastic surgery year after year. A tummy tuck tightens the abdominal muscles and skin, and is especially beneficial after pregnancy or weight loss. Patients who have sagging skin in the thighs, buttocks, arms, or other areas may additionally benefit from a customized body lifting procedure to meet their goals.
View real patients' before and after photos in our online gallery here »
---
About board-certified plastic surgeon Dr. Henry Garazo
Our expert medical and aesthetics team at Plastic Surgery Services has provided patients in Hagerstown, MD; Frederick, MD; Gettysburg, PA, and surrounding areas with outstanding results for more than 20 years, and we look forward to helping you look and feel your best!
Board-certified plastic surgeon Dr. Henry Garazo and our Certified Medical Aesthetician work with you to create a custom skin treatment plan designed to reduce sagging skin and help you look more youthful and refreshed. To learn more about your treatment options, call our Frederick plastic surgery center at (301) 791-1800 or contact us online to schedule your consultation.