Considering a Mommy Makeover? Here's Why Fall & Winter May be the Best Time to Book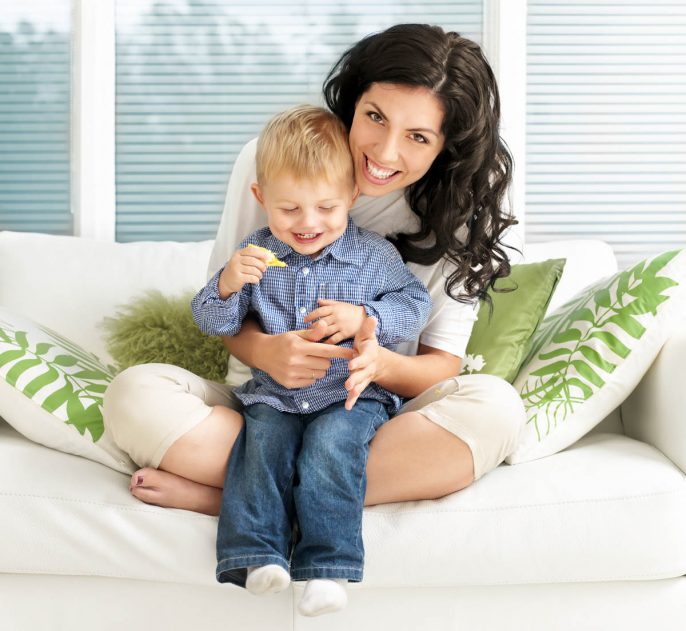 Have you recently added "get a mommy makeover" to your list of long-term goals? If so, congratulations—a mommy makeover can be a powerful confidence-booster. By combining procedures such as breast lift and augmentation, tummy tuck, and liposuction, this personalized surgery can address "irreversible" effects of pregnancy and childbirth all at once, allowing you to enjoy slimmer, more youthful breast and body contours.
Once you've decided to take the plunge, you'll have a few decisions to make: who your plastic surgeon will be, what procedures you would like, and finally, when to schedule your cosmetic surgery to ensure optimal recovery and minimal disruption to your family's life.
The shorter, darker and colder days of fall and winter can make it easier to cope with the necessary downtime after mommy makeover surgery—plus, your winter wardrobe is ready-made to conceal your results until you're ready to show them off.
While the "best" time to have surgery varies from patient to patient, there are many advantages to having a more complex procedure like a mommy makeover during the shorter, darker and colder days of the fall and winter months, which provide for a natural "slowing down" that can make coping with the associated downtime easier.
Here are just a few reasons why you might want to go ahead and schedule your surgery before next spring:
It's easier to keep your plastic surgery private.
If you'd rather no one figure out the secret to your shapelier look, what better time to have surgery than when everyone is bundled up from head to toe anyway? Scarves, sweaters and layers of fleece are great for keeping warm and camouflaging post-operative swelling and bruising. By the time you're ready to don a sundress again, no one is likely to notice any specific changes—only how great you look.
Getting help with childcare is often easier when school's in session.
You'll need full-time help with childcare for the first week or two after your mommy makeover, possibly longer if you are having a tummy tuck. If your kids are school-aged, waiting until fall or winter to have surgery means you won't need to worry about childcare during the day, when babysitters may not be as available. Plus, the extra peace and quiet will only benefit your healing process. Just keep in mind that, unless your kids ride the school bus, someone else will need to take them to and from school until you are cleared to drive again—to give you an idea, our Maryland tummy tuck patients are typically ready to drive within 10 to 14 days after surgery.
The holidays are a natural time to take a longer "vacation."
The weeks between Thanksgiving and New Year's Day, when patients can take advantage of paid holidays, are a popular time for our patients to schedule surgery. Doing so can allow you to take extra time off and use fewer precious vacation days. Many patients also find it easier to get childcare help from family over the holidays. Other perks: there's no activity restriction on opening presents or enjoying a nice meal with your loved ones, and what better gift to give yourself than feeling more beautiful and confident?
You won't have to miss out on warm-weather activities.
If you're an active woman who enjoys hiking, running, or just playing with your kids by the pool, nothing's more of a bummer than sitting inside on a warm, sunny day, thinking about all the fun you're missing. Schedule your mommy makeover between October and February, and you'll be recovered and ready to rock your new look well in time for spring.
Cooler temperatures can make for a more comfortable mommy makeover recovery.
Staying cool is important when healing from surgery—excessive heat can increase discomfort during the post-operative healing period, especially while you're wearing bandages and compression garments. Getting overheated to the point of feeling agitated or irritated may even slow healing. So, if you're generally heat-sensitive, it may be best to wait until the mercury drops to schedule recovery-intensive procedures.
There's less worry about sun exposure.
One standing rule of cosmetic surgery recovery is that you must keep your incision sites protected from the sun—UV exposure can cause scars to darken; the risk is particularly high when you're still healing. With fewer daylight hours and cool weather outfits, this is one thing you won't have to worry much about if you have breast or body contouring surgery during fall or winter. That said, it's still important to apply broad-spectrum sunscreen to exposed skin, even in wintertime, to prevent premature aging and help you look youthful and radiant from head to toe.
The best way to figure out the best time for your mommy makeover is to meet with an experienced, board certified plastic surgeon, who can help you decide what procedure combination is right for you and discuss what to expect with recovery. If you are in the western Maryland region, we invite you to contact us for a cosmetic consult with Dr. Garazo. Your visit will include a thorough evaluation of your goals, time to ask questions, and even an implant sizing session, if you are interested in breast augmentation. We look forward to helping you in any way we can!