Fact or Fiction: Common Breast Reconstruction Myths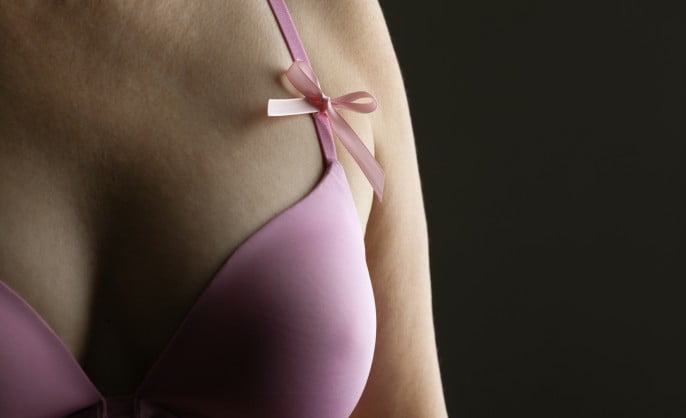 If you have faced mastectomy and are considering undergoing breast reconstruction, it's important to know the facts. With Breast Cancer Awareness Month underway, what better time to debunk the myths and get down to the truth about breast reconstruction?
Most Common Myths About Breast Reconstruction
Myth #1: Breast reconstruction can only occur immediately following mastectomy. The truth is, breast reconstruction may occur immediately following surgery, but there is no "right time" for this procedure. Many patients feel unsure about wanting breast reconstruction or are still undergoing cancer treatments and choose to wait. Reconstruction may be performed months or even years after mastectomy.
Myth #2: Reconstruction is not an option for those who have undergone radiation therapy. While radiation can compromise skin elasticity and impair blood circulation, it doesn't automatically rule out reconstruction. Your individual circumstances will need to be evaluated in order to determine what type of reconstruction is possible and when it should be performed. While we still consider this a myth, there are instances when it may not be safe for a patient who has undergone radiation to receive breast reconstruction surgery. Only a qualified physician can help you determine your available options.
Myth #3: Breast reconstruction is not for those who have undergone chemotherapy. Chemotherapy can affect the timing of reconstruction surgery, but does not disqualify someone from pursuing this option. An implant or an expander may be placed following mastectomy and after the healing process is underway, chemo may then be administered.
Myth #4: Women over 50 are too old to be considered for breast reconstruction. Breast reconstruction can be an important step toward reclaiming your personal identity, improving sexual health, and increasing quality of life. While healing time can be affected by age, a client over 50 in good health can certainly be a great candidate.
Myth #5: Reconstructed breasts don't look natural. Due to advancements in breast reconstruction procedures, there are many options available for achieving natural-looking results after surgery. As a board certified plastic surgeon who specializes in reconstruction, Dr. Garazo works diligently to stay up to date on new techniques to achieve an outcome that closely resembles natural breasts.
Myth #6: Breast reconstruction always requires implants. With several options available, including the use of existing body tissue, implants aren't the only way to attain natural-looking breasts. So, if you're interested in breast reconstruction but don't want implants, let your plastic surgeon know at your consultation and they will describe which alternative options might work for you.
Myth #7: After reconstruction, breast cancer will be more difficult to detect in the future. There is no existing evidence that suggests that breast cancer is more difficult to detect after reconstruction surgery. Cancer recurrence can occur because of a variety of factors, including biological characteristics of the disease and the stage of cancer. Your surgeon can advise you on the types of screenings and exams that may be necessary for cancer screening after reconstruction surgery.
If you are considering breast reconstruction, learning about your options is the first step. Let our friendly and knowledgeable staff help you find the procedure that fits your needs. Dr. Garazo can work with your breast surgeon to determine the best course of action for you. Contact us today if you would like more information or to set up a cosmetic consultation with Dr. Garazo himself.